A1 Annual: The World's Greatest Comics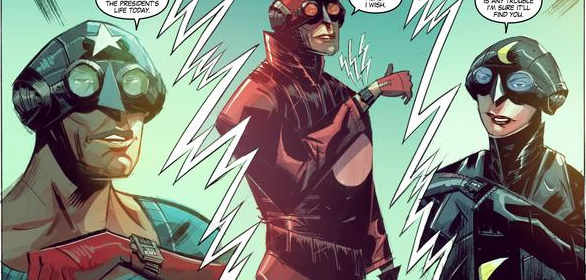 Titan Comics recently released A1 Annual
, a graphic novel filled with compelling & eclectic short stories from various creators, old & new.
It's always interesting to me to see different kinds of story telling, and art, all brought together in one book. In this volume of A1 Annual
you will find some classic sci-fi, fantasy, horror, creepiness, and superheroes. 
My favorite was probably "The Weirding Willows", it now has me interested in checking out the rest of the Weirding Willows series. It centers around a woman named Alice (as in 'Wonderland' Alice), her odd band of friends, and her desire to explore other worlds through portals they find in the Wild Woods.
The black & white "Tales of Old Fennario" was another favorite, and was the longest story in the book. The art  was expressive, and simply lovely to look at.
I felt that a couple of the stories were a bit confusing (possibly just to 'artsy' for my taste), or didn't seem to have an end, but they all had something interesting to offer. There's a lot of great art work in this volume, with stories that had me wanting more. Overall, this is an entertaining read worth checking out!
Disclosure: We received this copy from Titan Books for review purposes.
Deliveries Kamagra Oral Jelly are conducted almost round the clock but. Next Day Delivery it is convenient not to everyone and therefore to solve to you.