Alert Energy Caffeine Gum Review
1 piece of gum has as much caffeine as 1/2 cup of coffee.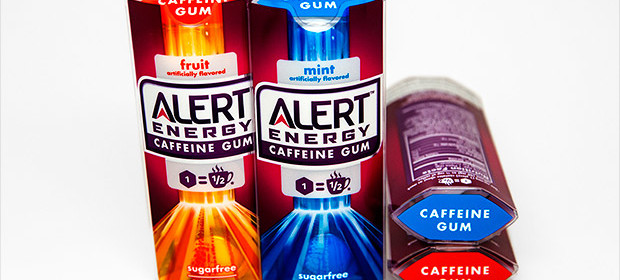 On a recent stop at a gas station we discovered some caffeinated gum. We're always looking for caffeine alternatives, so we figured we needed to give it a try. Check out our Alert Energy Caffeine Gum review!
There were two flavors to choose from, fruit and mint. For some reason I decided to go with the fruit, but I'm curious about the mint flavor too, even after my bad experience with the fruit one. On another note, I found out that Wrigley's decided to stop selling this gum for what I think are completely ridiculous reasons, but that's not what this post is about.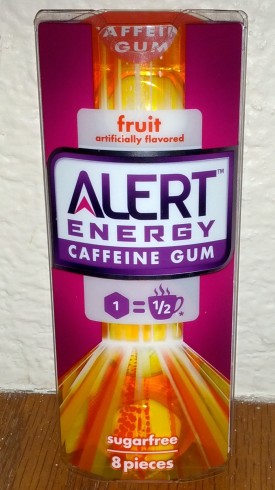 I'm calling this a "review", but it's not much of one, all I can say is this gum tasted horrible. I tried to chew it for a 'normal' length of time, I really did. I could only last about a good minute, or more, then I couldn't take it anymore. The whole time I was making a weird scrunchy face, and felt like I was about to puke. Then when I finally spit it out I could not get the horrible flavor out of my mouth.
After that logic dictated that Ken and Amanda should also give it a try. Logic also dictated that I record them trying it…
To be fair I decided that I should to give Alert gum another try. It didn't go well. If you feel like laughing at my weird faces as I attempt to chew the gum, then check out the video below.
http://www.youtube.com/watch?v=rXqtUYhg10Q
Deliveries Kamagra Oral Jelly are conducted almost round the clock but. Next Day Delivery it is convenient not to everyone and therefore to solve to you.