App Review: BattleSuit Runner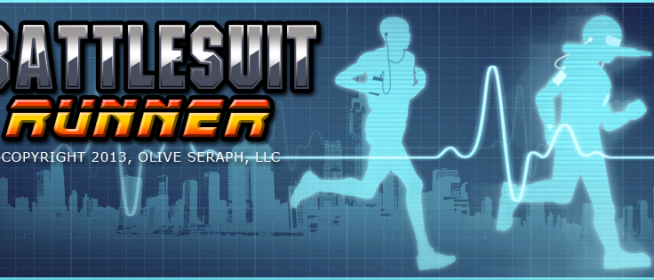 BattleSuit Runner Fitness is an interactive story running fitness app. It's part sci-fi game, part GPS fitness trainer, part choose your own adventure.
It's that time of year again. You know, when I realize I need to get back in shape after slacking off. I'm always looking for apps to keep me motivated, and I especially like the story telling kind that combine with fitness. So when I heard about a sci-fi one I simply had to see what it was all about.
You're called 'DeltaSuit' (a "BattleSuit runner"). You'll have missions, and at various points in the story you'll be asked to make a choice. You indicate to the app what you want to do by speeding up, or slowing down: "DeltaSuit, if you want to rescue the hostages, slow down for a few seconds. If you prefer to pursue the retreating hostiles instead, speed up for a few seconds…"
This is a great interactive story that will gamify your workout, and get you out and moving. It's especially awesome if you're a huge sci-fi fan (which I am). I grew up loving everything sci-fi, and mecha, so this has become my favorite fitness app.
The BattleSuit Runner app is only .99 in the Google Play store, and in the iTunes store.
Deliveries Kamagra Oral Jelly are conducted almost round the clock but. Next Day Delivery it is convenient not to everyone and therefore to solve to you.