BlizzCon 2013 Highlights Day 2: The Movie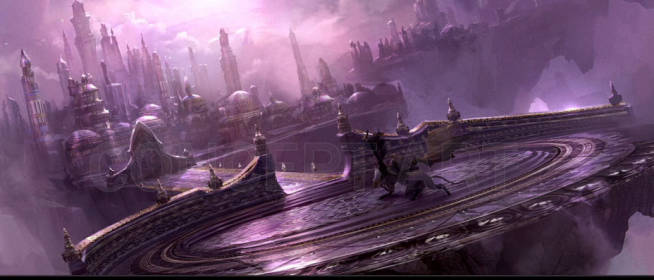 So far not a whole heck of a lot has been revealed about the Warcraft movie, but they did fill us in on a few things at BlizzCon this weekend.
The movie will be the story of Anduin Lothar versus Durotan (father of Thrall). Human and Orc heroes from the original games. Both of these men are protectors of their people. War is coming, and both of them want to do the right thing for the people they are responsible for.
I have to say, I am thrilled this is what the movie will be based on, it's what I was hoping for. Basically, since this is an origins film, this really is a "Warcraft" movie, not "World of Warcraft".
Going off a lot of the chat during the panel I think it's safe to assume that the story will take place mostly in the Eastern Kingdoms. They wouldn't talk actors, simply said they had the cast figured out, and they compared the tone of the film to Gladiator.
It should start filming in Vancouver early next year, and is set to hit theaters on December 18, 2015.
Check out some of the concept art that was revealed for the Warcraft movie…
The image in the header of this post is the floating city of Dalaran.
Deliveries Kamagra Oral Jelly are conducted almost round the clock but. Next Day Delivery it is convenient not to everyone and therefore to solve to you.