Blizzcon 2016 on YouTube: Heroes of the Storm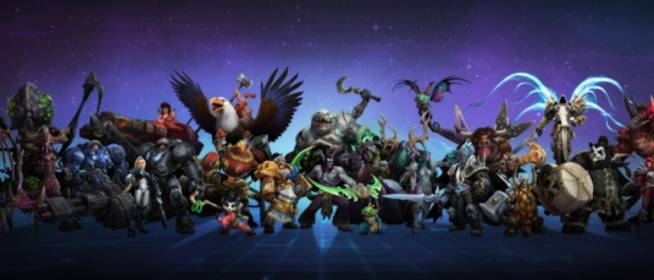 Check out some new Heroes coming to Heroes of the Storm. A king has fallen, and a lord has risen. Introducing Varian and Ragnaros, Heroes of the Storm's two newly-announced Heroes, launching in November and December of 2016.
Blizzard introduces us to Varian, Ragnaros, Blackheart's Revenge and more at BlizzCon 2016. Now take a closer look at all of the epic new content making its way into the Nexus in the coming weeks.
The High King of the Alliance will step out of Stormwind Keep and into the Nexus on the week of November 15, 2016. Take a quick look at the first multi-class Hero in Heroes of the Storm, Varian!
Here's a first look at the upcoming Melee Assassin, Ragnaros, The Firelord! Incinerate your foes with Sulfuras, Meteors, Lava, and Blast Waves, or take over a fallen structure and rain fiery destruction on your enemies with the power of the Molten Core. Ragnaros will be hitting the Nexus the week of December 13, so be sure you're attuned to Molten Core before then. By fire be purged!
This pirate's out for a little treasure, and a lot of revenge! On our upcoming Heroes Brawl battleground, Blackheart's Revenge, will be up to your team to either stop Blackheart from destroying his target, or aid him in his ghastly quest for vengeance!