Book Review: Great Showdowns: The Return
Great coffee table book for art & movie lovers!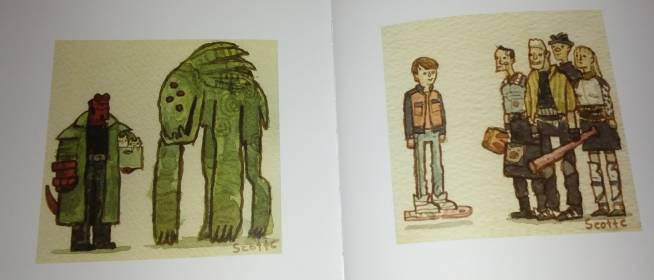 If you're not familiar with the art of Scott Campbell then you should check out his new book, Great Showdowns: The Return
 published by Titan Books.
This is Scott C.'s artistic take on showdowns from some popular movies, it includes a forward by film maker Edgar Wright (Shaun of the Dead, Scott Pilgrim vs. the World). He previously released another book in this format, The Great Showdowns
, so you might want to check that one out as well.
The art design is very endearing, and the interesting thing is there are no titles to point out what movie the images are from. In my opinion that makes it a lot of fun to look at. If you're a movie fan you should be able to recognize most of them, if not all, and have some fun trying to figure out the ones you're not sure about. Maybe even make a game out of it!
There's something for everyone in this book, classics, cult favorites, and more. The artwork itself is wonderful, and so much fun to look at. I would love to be able to frame some of these water color paintings, so I could have them hanging in my home and office!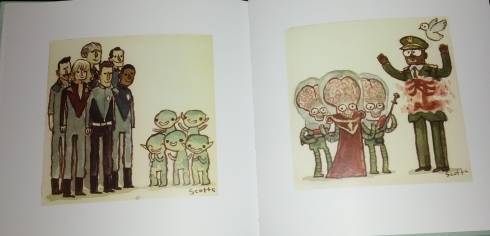 Pick this book up for yourself, or as a gift for the art & movie lover in your life. It would make a great coffee table book, and would be the source of many fun conversations with guests!
Disclosure: We received this copy from Titan Books for review purposes.
Deliveries Kamagra Oral Jelly are conducted almost round the clock but. Next Day Delivery it is convenient not to everyone and therefore to solve to you.