Captain America: The Winter Soldier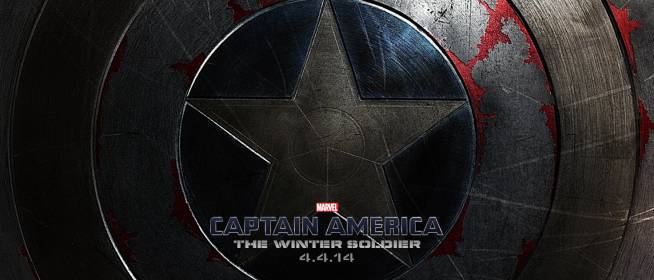 On April 3rd we attend the Captain America 3D double feature, we somehow missed the first film when it was released, so we were happy to get the chance to see it on the big screen, and of course we were looking forward to the new movie, The Winter Soldier.
This movie finds Steve Rogers struggling with his place in modern society, and some pretty serious issues within SHIELD. Rogers is battling along side Black Widow, and a new acquaintance, Falcon, in an attempt to defeat The Winter Soldier, and the uprising of an organization most thought was long gone.
My only complaint would be the shaky hand held camera scenes (I really hate it when directors do that). It appeared to be extra shaky, but I admit, I am sensitive to that kind of thing. I'm also wondering if the combination of shakiness, and it being in 3D, made it worse for me this time around.
The Winter Soldier is a great adaption of the Marvel comic storyline of the same name. It makes for a truly awesome, action packed movie, with a darker edge. The interesting thing is waiting to see just how this effects Marvel's Agents of SHIELD, because it will. There's no way around it.
Also, as you probably expected, there are stingers after the movie (2 of them).
Order your tickets online with Fandango
!
Keep an eye on the site, we have a Captain America: The Winter Soldier movie poster that we are giving away soon.
Amusing side note: Well before the movie even started, the packed crowd, filled with people wearing all kinds of Captain America gear, started to clap and cheer. Why, you may ask? For the Guardians of the Galaxy trailer. Then, after it was over, one woman loudly says, "That movie looks so stupid!"…And somehow she was not attacked by an angry mob.
Shop for some Captain America goodies: You might want to read Marvel's Captain America: The Winter Soldier Prelude graphic novel before seeing the new film
! If you're anything like us you will also want to get the Captain America: The Winter Soldier
 soundtrack, and if you don't already own it, don't forget to get Captain America: The First Avenger on BluRay/DVD
,
Deliveries Kamagra Oral Jelly are conducted almost round the clock but. Next Day Delivery it is convenient not to everyone and therefore to solve to you.