Celeb Tweets: Bruce Campbell Edition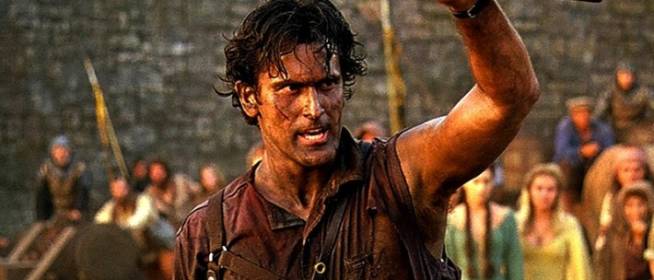 Bruce Campbell has always been, and will forever be awesome. Cause he's…well, Bruce Campbell. This week, on Ash Wednesday, William Shatner had a question for Bruce Campbell…
@GroovyBruce So I hear it's Ash Wednesday. How did you manage that? There's no Kirk Monday. 😉

— William Shatner (@WilliamShatner) March 5, 2014
Bruce responded…
"@WilliamShatner: It's Ash Wednesday. How did you manage that? There's no Kirk Monday. Stick with me, Bill. I'll teach you a few things. — Bruce Campbell (@GroovyBruce) March 5, 2014
Sticking with the Bruce Campbell and Star Trek theme, he posted this awesome picture as well.
Get yours today! http://t.co/r5sGA7vCNu pic.twitter.com/gZPDkUi4bv

— Bruce Campbell (@GroovyBruce) March 4, 2014
Deliveries Kamagra Oral Jelly are conducted almost round the clock but. Next Day Delivery it is convenient not to everyone and therefore to solve to you.