Celeb Twitter Convos: Buffy & Angel Edition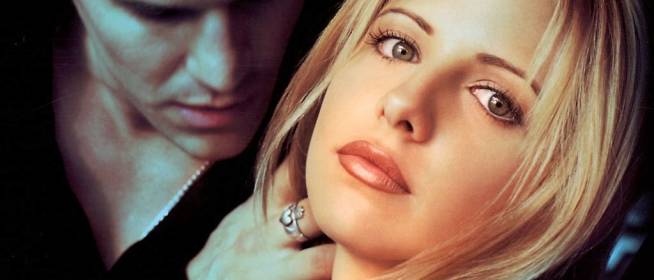 So just a little bit ago as I was hanging out on twitter, I spotted this cute conversation. It started when Sarah Michelle Gellar mentioned her alter egos birthday.
Happy Belated 30th to my alter ego #Buffy #BTVS Like all women I stopped counting and didn't realize. They happen every year rt??

— Sarah Michelle (@RealSMG) January 20, 2014
@RealSMG that must make Angel 280 years old? Or 283?

— David Boreanaz (@David_Boreanaz) January 21, 2014
@David_Boreanaz you don't look a day over 200 #handsomeasever

— Sarah Michelle (@RealSMG) January 21, 2014
Deliveries Kamagra Oral Jelly are conducted almost round the clock but. Next Day Delivery it is convenient not to everyone and therefore to solve to you.