Comic Preview: Ring of Roses
THE DA VINCI CODE MEETS ​THE X-FILES!​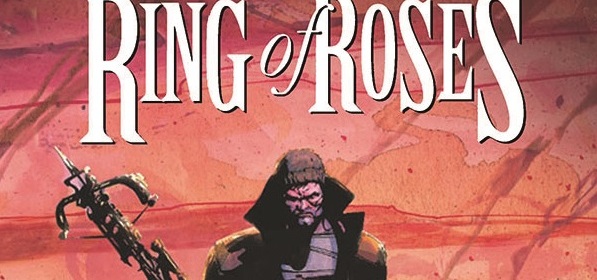 This July sees the release of conspiracy thriller Ring of Roses by Das Petrou and John Watkiss, which industry legend Dave Gibbons is calling, "fresh and invigorating…arresting and vivid!" 
​DAVE GIBBONS (WATCHMEN, SECRET SERVICE)​
London, 1991. But not the London you may be familiar with. Imagine an England under Catholic rule – a rule so iron-fisted that science and technology has been set back decades.
Lawyer Samuel Waterhouse investigates a ghoulish murder mystery set in alternate history London of religious mania, secret societies, and the plague.
Ring of Roses is available to order now from the March edition of PREVIEWS using order code: MAR151544
Deliveries Kamagra Oral Jelly are conducted almost round the clock but. Next Day Delivery it is convenient not to everyone and therefore to solve to you.