Comic Review: The White Suits #1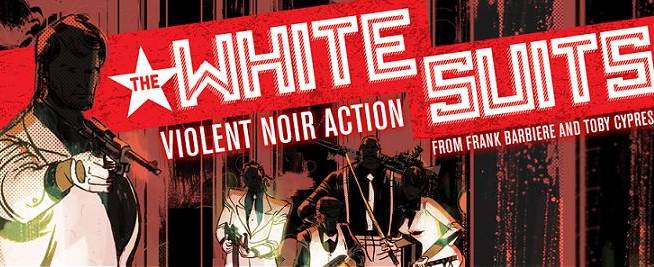 Out today from Dark Horse comics, White Suits #1
, written by Frank J. Barbiere, illustrated by Toby Cypress.
This first issue is centered around a man, suffering from retrograde amnesia, trying to piece together what happened in his past. And the big question here is, who are the White Suits? Frank Barbiere and Toby Cypress do an amazing job of bringing this myth, and mystery, to life in the first issue of The White Suits.
Barbiere's words, combined with the artwork of Cypress, tells an intriguing story, that only makes you want more. For us, this is a must buy. Seriously, get out there today and buy it!
"Mysterious killers dressed in white, they savaged the Cold War Russian underworld—then disappeared. Now they have resurfaced in New York, leaving a trail of dead mobsters. In this bloody wake, an amnesiac and an FBI agent search for the answer to a single question: Who are the White Suits?"
(Disclosure: Frank J. Barbiere let us check this out for review)
Deliveries Kamagra Oral Jelly are conducted almost round the clock but. Next Day Delivery it is convenient not to everyone and therefore to solve to you.