Computer Virus Doll Giveaway (closed)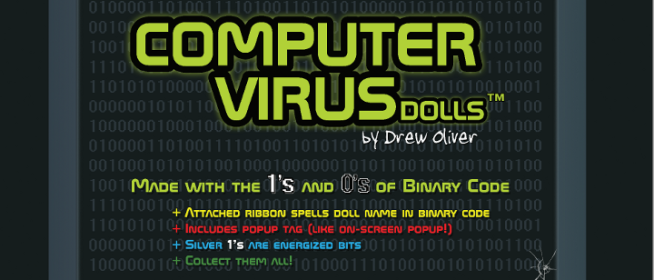 Our friends over at Computer Virus Dolls currently have a giveaway on their facebook page. You can enter to win a Computer Virus Doll of your own!
From the Computer Virus Dolls Facebook page:
Today is Virus Appreciation Day! In honor of such, we are celebrating computer viruses. Enter to win a Computer Virus Doll of your choice. Use this link: http://bit.ly/15LVTIC to enter.

Is there a computer virus with a special place in your heart…. or hard drive?
We recently featured them on the site, I have one of the plushies (as well as a neat key chain). Check out that post, and don't forget to enter their contest!
Deliveries Kamagra Oral Jelly are conducted almost round the clock but. Next Day Delivery it is convenient not to everyone and therefore to solve to you.