Convention Tips for Beginners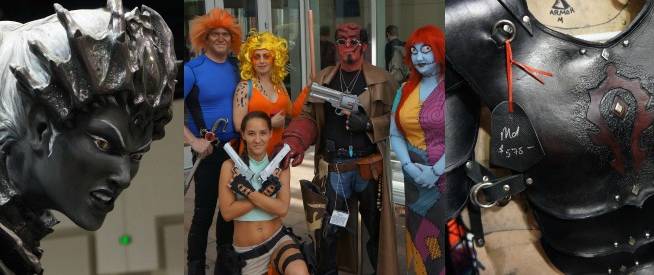 It's convention season, we're excited for a few cons this year, and that made me want to direct a post for those who might be attending their first convention. This covers a few basic things that most conventions have.
Certain events at conventions will have a fee, some are free, check the event info to find out if fees apply. You will want to register for anything you really want to do/see, this way you will insure you have a spot (especially if it's something popular).
Workshops:
Workshops can vary depending on what convention you're attending, so make sure to check out what they have happening.
Most conventions  will usually have something in crafts (wand making, making your own jewelry, etc), and they also might focus on other things like writing, podcasting, and cosplay.
Screenings:
Most conventions have some sort of screenings. There's so many new, and interesting things to watch. There might also be some anime screenings to check out.
Panels/Q&A's: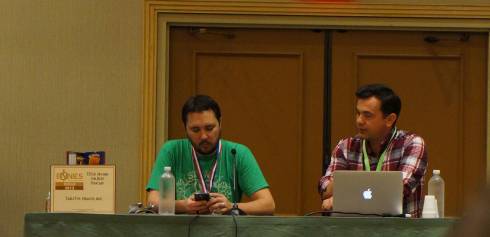 There are some interesting panels with Q&A's you can sit in on. A lot of them will usually include a screening (depending on what the panel is for). Check out what they have happening, I'm sure you will find a few things of interest to you.
Game Demos:
If you're attending a gaming convention, and you're a new gamer, or you're simply interested in gaming, make sure to check out the demos.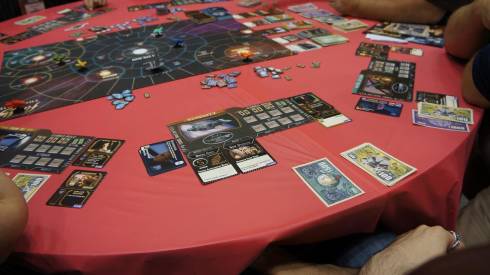 You can easily learn how to play games that are new, or that you've been interested in. The volunteers are patient, and are there to help, and sometimes the game designers are there too. They are all more than happy to show you how to play! There's usually something for video game fans too.
Artist Gallery: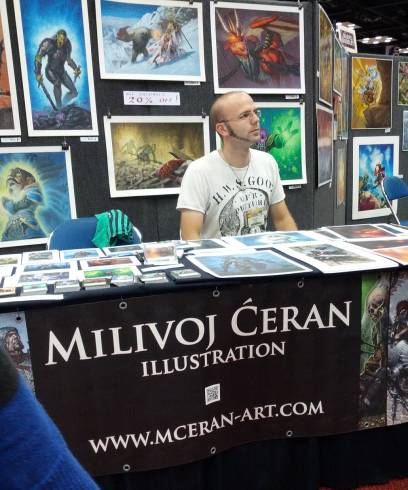 There is a lot of great artwork, by some talented people, who are worth supporting. Maybe pick up a few pieces, and get the artists autograph on them!
Media Guests:
Meeting movie & TV show celebs, and getting their autographs, at the cons can be pretty pricey! Celebrity autographs have various fees, depending on the con and celeb, check info for the convention to see what it will cost. Keep in mind, you are only allowed one autograph for the fee you paid. You can often have your picture taken with your favorite celebs as well, but that is another separate fee.
There may be other media guests, not just actors; authors, comic book creators, popular cosplayers, internet personalities, and more I'm probably forgetting.
Kids:
There are usually kids areas, with activities, and entertainment. Plus, I'm sure they will love all the cosplayers roaming around! But if it's going to be a long day, it actually might be best to keep the little ones at home with a babysitter.
Freebies:
Some conventions have swag bags, some will give you a coupon book. But either way, make sure to walk around the exhibitors hall, especially on the first day, and hit up the booths for all kinds of freebies!
Final Tips:
Don't plan too many things for your first day, it can become overwhelming. Just spend that day getting used to the experience. Walk around the exhibitor hall, get the freebies, and check out some screenings.
Wear comfy shoes! You might also want to invest in insoles, because if you like to explore (as I do), then you will be on your feet a lot.
A few things you may want to bring along…
Hand sanitizer
Energy drink
Protein bar
Water
Dried fruit
Trail Mix
Asprin
Camera
Chargers (there are plenty of places to take a break & charge your phones, etc)
Note pad & pen
Cash (you can usually use a credit/debit card, but sometimes cash comes in handy)
Check out our convention coverage.
Deliveries Kamagra Oral Jelly are conducted almost round the clock but. Next Day Delivery it is convenient not to everyone and therefore to solve to you.