Doctor Who Screening: The Mind Robber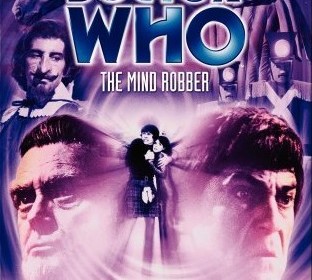 This month's Doctor Who Screening from Who North America was The Mind Robber, staring Patrick Troughton as the second Doctor.
The Doctor, along with his companions,  Jamie and Zoe, are plunged into a world where fantasy and fiction rule. There's a unicorn, Medusa, Rapunzel, and more. All of it being controlled by The Master of The Land Of Fiction.
Once again we had a lot of fun watching some classic Doctor Who. These episodes were entertaining, and of course we get to giggle at the bad costumes and effects of the time. It's just a great experience being able to watch some classic Who, surrounded by other fans.
The random prize giveaways this time included a poster (I'm not sure what it was, but it was clearly something Doctor Who), a Companion book, a set of CDs containing audio of the lost episodes, and a 4 day pass to GenCon, there were also some passes for Tilt that were given away.
Next month will we get to see some Third Doctor, introducing Sarah Jane Smith as the companion!
Check to see if there are any screenings in your area, and If you live in or around Indy join us downtown on the last Saturday of every month for some free Doctor Who screenings at Tilt Studio in the Circle Center Mall!
For more information, here are a few links to check out:
Who North America have a facebook, twitter and forum
There's also a facebook page for Doctor Who Screenings in Indy
Deliveries Kamagra Oral Jelly are conducted almost round the clock but. Next Day Delivery it is convenient not to everyone and therefore to solve to you.