E3 2014: I want ALL the games!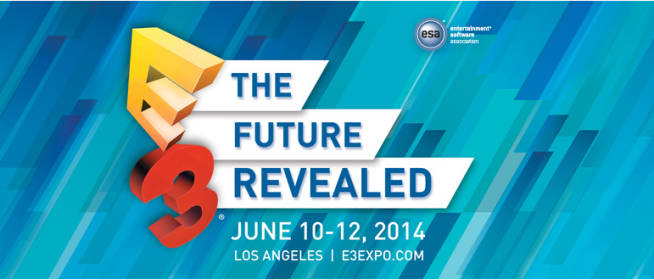 E3 2014 has come, and that means lots of new goodies to look at for upcoming video games. There were a few announcements that got me really excited, so I thought we could talk about that. Also, a few that, didn't excite me too much.
Uncharted 4: A Thief's End Preorder Now
Welp, now I have a reason to buy a PS4! Uncharted was pretty much the reason I bought the PS3, and I have loved each entry in that series. I'm so glad to see it's returning for another (final?) installment. And is it just me, or does Drake look even more like Nathan Fillion in this trailer?
---
Star Wars: Battlefront
We knew this was coming, and while we didn't get very much of anything new here at E3, I'm still looking forward to more Battlefront. I've got to believe that if anyone can do it, DICE can make an awesome Star Wars: Battlefront game. I just keep thinking "don't screw it up, don't screw it up, please don't screw it up"!
---
New Mass Effect
Whatever the full title may be, it's a Mass Effect game, and that's enough to make me do a little hop in my seat whenever we get the slightest morsel of some kind of new information. I think I've played the first game 8+ times for crying out loud. I love this universe and can't wait to finally get into it more.
Apparently Bioware is also working on a brand new IP, which gets touched on very briefly in the video below.
---
I'll admit, I'm something of a Bioware fan. Their games always get a good look from me. So it's no surprise that Dragon Age: Inquisition has me hooked already. Can't wait! The game looks beautiful, I really want to see some actual gameplay and learn about the mechanics and such.
---
Middle Earth: Shadow of Mordor Preorder Now
We've gotten to see a bit more of this game, and I'm certainly feeling more excited for it the more that we see. Earlier on, what we were seeing felt like Assassin's Creed: Middle Earth. But now, while there are elements of that type of gameplay, it's feeling more and more unique and different.
---
Tomb Raider was one of my favorite games last year when I finally picked it up. I'd heard some talk about it having not sold very well, and that we may not get another, but I'm glad to see that was bunk. This is going to be on my list of must haves for sure. Though I can't say I like the title much.
---
No Man's Sky
I really need more information about this, but everything I've seen so far has really gotten my interest. I mean, spaceships and alien planets already mean points in any games favor. But then I see that we're talking procedually generated planets, epic looking space battles, and holy crap look how you transition from atmosphere to space so seamlessly like that. This. I want this.
---
If they can deliver on what they've been showing for this game, door closings and all, then shut up and take my money. The footage we've seen looks amazing, there's so much detail. Please give me the game that you're showing in this video!
---
BATTANK! Need I say more? Ok, so I will. ROCKSTEADY IS BACK! *drops mic*
---
Ok, this video is obviously scripted all to hell and back. Still though, the gameplay looks pretty awesome. I'm looking forward to seeing more of this.
---
Doom 4
Maybe I haven't been paying attention, I didn't realize there was a Doom 4 in the works. While I've never been a huge Doom fan, I do love a good FPS, so this will be on my radar for more information.
---
Well… it's more Assassin's Creed. Ok so while I loved Black Flag, my love for that game was not because of Assassin's Creed.  It was the ships, ok? I want more ships. And pirates. Can we just have Pirate Simulator 2014? I'd buy that. Eh, I'll pick this up if I have the extra cash. The Co-op does interest me, if I can find someone to play with.
Deliveries Kamagra Oral Jelly are conducted almost round the clock but. Next Day Delivery it is convenient not to everyone and therefore to solve to you.