Favorite Video Games of 2012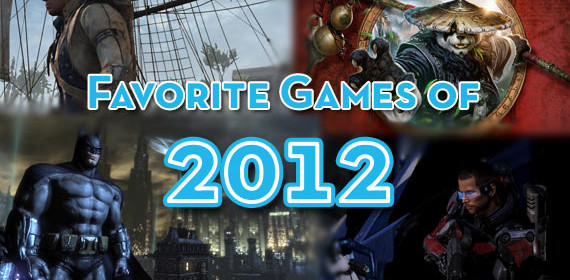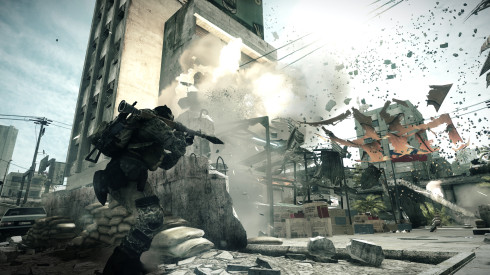 I'm gonna have to put Battlefield 3 at the top of my list. Again it's actually a game that released in 2011, but I've been playing it all through 2012 so I'd say it qualifies.
It's just so much fun! I have spent countless hours playing this game with my friends, we've all picked up the Premium membership so have all the expansion packs. It's just so much fun to get online with my buddies, have a beer and play together.
I mean what else can I say about it, the graphics are awesome looking, I have all the settings turned up to max and it's gorgeous! This Frostbite 2 engine they're using is freaking great (and I can't wait to see what the next Mass Effect game does with that engine).
I'd have to say my favorite game mode right now is Squad DM. It's the best way to play with friends, we all pile into the same squad and stick together, working our way through the map and just owning everything. The new Scavenger mode is a nice new thing to do also, it's a pretty unique spin on just normal Team DM.
Battlefield 3: Premium Edition [Download]
---
So now let us know, what are your favorite games that you've been playing lately?
Deliveries Kamagra Oral Jelly are conducted almost round the clock but. Next Day Delivery it is convenient not to everyone and therefore to solve to you.