Gaming Night: Zombie Dice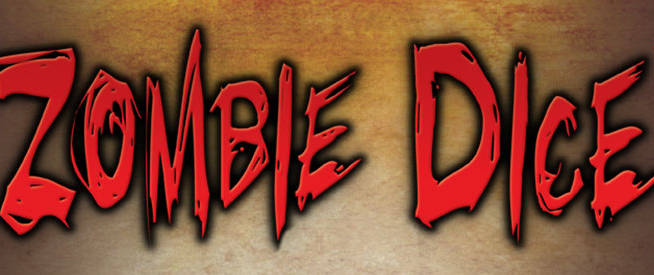 We love dice games, and zombies, so it only stands to reason we would eventually pick up Zombie Dice
. 
With Zombie Dice you're basically a zombie, trying to get some yummy brains to nom on. But in trying to get those brains the humans might get away from you, or you might get shot. You can push your luck and keep rolling, but be careful, 3 shots and your turn is over, and you don't score for that round.
This is a game for 2-8 players, ages 10 and up, and can last 10-20 minutes. It's a fun, quick, game for parties and get togethers. It's small and easily portable, so that's another bonus, because Lynn will tuck small games in her purse when we're heading out to stand in long movie lines on opening night, and for downtime when we're at conventions.
Zombie Dice
 is fun, and easy to learn. We definitely suggest picking it up!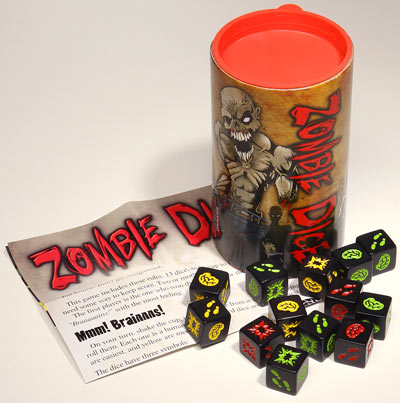 You can also get expansions, Zombie Dice 2 Double Feature
, and a neat Zombie Dice: Score Pad
. If you cart your games around a lot you could switch out the cardboard container it comes with, and get a plastic Zombie Dice Brain Case
 instead. If Zombies aren't your thing, then check out Cthulhu Dice
!
Deliveries Kamagra Oral Jelly are conducted almost round the clock but. Next Day Delivery it is convenient not to everyone and therefore to solve to you.