Geek Date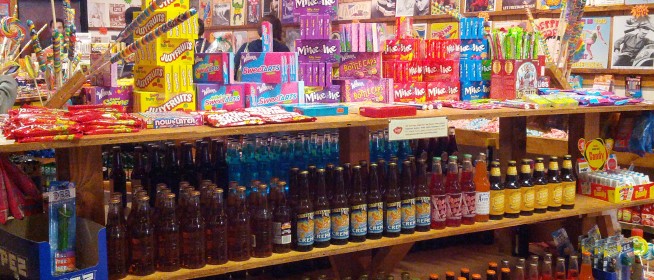 Saturday turned out to be such an unusually nice day that we decided we should go to Downtown Indianapolis and have a "Geek Date". That basically means we spent the day together doing things some people might not think of as a "real" date, but we love it and have fun!
We started off by heading to Downtown Comics and browsing around in there, we didn't buy anything this time, but that's not important. We just had fun looking around and chatting about the stuff we were checking out; new comics (had no clue there was a MacGyver comic!), figures, etc.
Next up we decided to stop in at Rocket Fizz, and even though this is a soda and candy shop, they are pretty darn geeky with the cool tin pictures they have for sale in there, lots of Superhero ones. We picked up some candy, but there were so many people we gave up on getting soda this time, we couldn't get near enough to check them out.
I really wish I could take home this life sized Spiderman…
Then we got hungry, so we stopped at Penn Station for some nourishment. As we were in between visiting these places, and after eating, we walked around a bit. We enjoyed the weather, and played some Ingress. That game is so much fun, and it's addicting, but that's OK because at least you get some exercise while playing!
Deliveries Kamagra Oral Jelly are conducted almost round the clock but. Next Day Delivery it is convenient not to everyone and therefore to solve to you.