Geek Fashion: 10th Doctor Cosplay
Alons-y!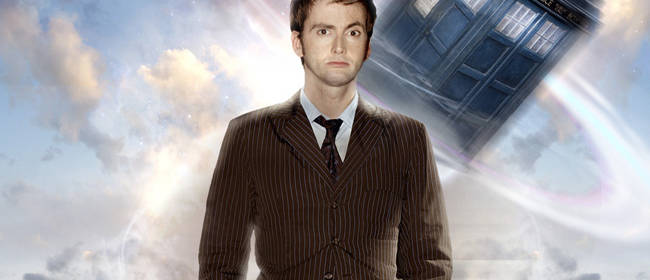 Because you probably know how much we love Doctor Who over here, this week in geek fashion we bring you some 10th Doctor cosplay ideas.
Let's start off with the coat, I didn't even bother trying to find something similar, I simply decided to link one of the replicas. Let's face it, the jacket is awesome, and a must have.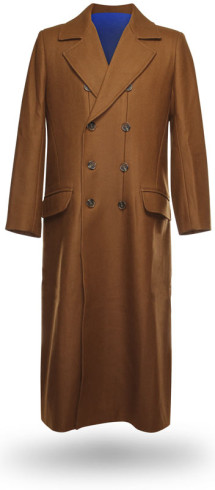 There are sites out there that make exact replicas of the 10th Doctor's suits, and his ties. But I'm not getting into those because in writing these posts I try to think along the lines of just finding something affordable (I clearly made an exception for the jacket), and somewhat passable.
Look for a suit that is fitted (or get it tailored), and has pinstripes. Also, the more buttons it has the better (Tennant's suits were made with more buttons than the average men's suit).
Brown suit basics: cream colored converse, brown tie w/subtle pattern, white or dark blue shirt.
Blue suit basics: maroon (or red) converse, maroon tie w/subtle pattern, white or light blue shirt, you could also wear a maroon shirt. The blue suit usually has maroon pinstripes, but those seem hard to find at lower prices.
Other things: This is pretty obvious, but you will of course need a sonic screwdriver. You might even want to carry around some 3D glasses in your pocket. You're hair probably will not come out awesome as David Tennants, but at least give it your best shot. Because we all know the hair is important!
Writing up this post makes me miss the 9th Doctor outfit, his was so simple, it was a refreshing change.
Deliveries Kamagra Oral Jelly are conducted almost round the clock but. Next Day Delivery it is convenient not to everyone and therefore to solve to you.