Geek Fashion: Gamer Clothing
We have a lot of gamer clothing in our house, but you can always add more.

Geek Fashion is a new series on our site. We're not exactly into mainstream fashion, so this is just something to have a little fun with. This week it's all about gamer clothes. Mostly focusing on hoodies, because we love them, and it's cold outside.
Bundle up with a Minecraft Creeper scarf! And remember next time you're in Minecraft and you see a Creeper, just give them a hug. That's all they really want. For some extra warmth the Minecraft University Hoodie
  would look good with the scarf.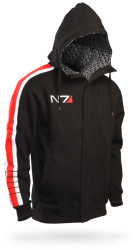 Not only will it make you look awesome, but this N7 hoodie
should keep you warm, get some N7 sneakers to match!
Hoodies should be a basic in everyone's closet, but geek hoodies are the best. Like the World of Warcraft Monk hoodie.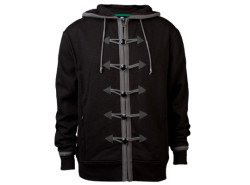 Items of gamer clothing that are in our featured image at the top of the page are all from Jinx:
Women's Atari Mt. Fuji tee, there's also one for men.
Call of Duty Black Ops II military cap.
Star Wars: The Old Republic Sith Academy Premium Tee, there's also a women's fitted tee as well.
Deliveries Kamagra Oral Jelly are conducted almost round the clock but. Next Day Delivery it is convenient not to everyone and therefore to solve to you.