Geek Fashion: Superhero Gear
You may not be a superhero, but with this superhero gear, you can dress like one!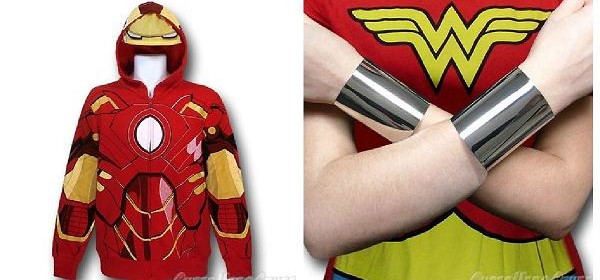 This week in Geek Fashion get yourself some Superhero gear. You may not have awesome powers like Superman, or cool toys like Batman. But you can look like you do. Well, maybe.
Superheroines:
This could be a really cute outfit to wear to a convention, or some other geeky gathering; Wonder Woman boots, Wonder Woman caped t-shirt, and get some leggins to match the outfit. Don't forget accessories; you're going to need some Amazon silver bracers. And of course the boots and bracers would be really good for completing your more serious Wonder Woman cosplay.
You can do the same kind of outfit as Supergirl just get her caped tee, boots, and some matching leggings.
Maybe you're feeling a little chilly? Prowl the night, and strike fear in the hearts of your enemies, while wearing this awesome Batgirl hoodie.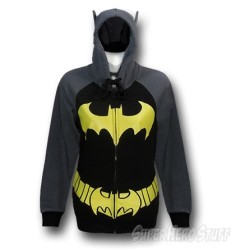 Superheroes:
These hoodies will (kind of) make you look like Spiderman, Captain America, or Ironman (shown at top of page)! At the very least everyone will be jealous of your amazing hoodie.
If you're a Batman fan there's a hoodie for that too, add some boots and you could be pretty heroic looking. Maybe even get yourself a belt buckle.
Young Superheros:
We can't forget the little ones, even the babies can have some awesome gear!
Cute snapsuits for your little Superman or Wonder Woman
There's some pretty cool T-shirts with capes, and some really awesome hoodies out there for the kids, like a Batman cowl & cape costume hoodie or the TMNT Raphael costume hoodie.
I found everything (except the leggings I linked) for this post on the site "SuperHeroStuff" You should also check out their collection of Superhero Zentia suits!
Deliveries Kamagra Oral Jelly are conducted almost round the clock but. Next Day Delivery it is convenient not to everyone and therefore to solve to you.