Geek Home Decor: Book Nook
A special getaway spot for book lovers.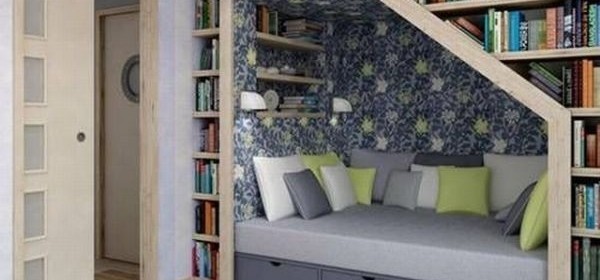 As far as I'm concerned book geeks should have their very own spot in the house to kick back, relax, and get lost in the world of books. Recently I was looking around trying to get some ideas for my own little book nook, that lead to it being the focus of this month's Geek Home Decor.
Furniture:
First I wanted to find a comfy chair to sink into, preferably one that came with an ottoman. I found a decently priced set on amazon, that should work well, and a throw pillow would be a nice addition. The other items I need would be a book shelf, just a small one will do for this area, and an end table.
Decorations:
Of course I also want some decorations for the area. Some items to put on top of the book shelf would be nice, Thorin's Key to Erebor would be a great addition. I will also need some posters so the walls are not so drab, something like the Game of Thrones world map would be a nice start.
Other Stuff:
Some of my favorite books will be on the bookshelf, like: The Princess Bride, The Legend of Drizzt collection, Harry Potter series, and so on. The end table will be great for holding my drinks, and munchies that I enjoy when reading.
The ideas in this post are for a simple, basic place to read, that I want to set up in the corner of my bedroom. I do not currently have a cozy place of my own where I can escape into the world of books, away from the noise and distractions of the TV, and computers. I've seen some awesome, impressive book nooks online, that I wish I could have. I just don't have the space, or money, to put those together. Do you already have a cozy place to read, or are you thinking of planning one?
[Source for image in the header]
Deliveries Kamagra Oral Jelly are conducted almost round the clock but. Next Day Delivery it is convenient not to everyone and therefore to solve to you.