Geek Home Decor: Science Fiction Home Office
Professional, but also nerdy.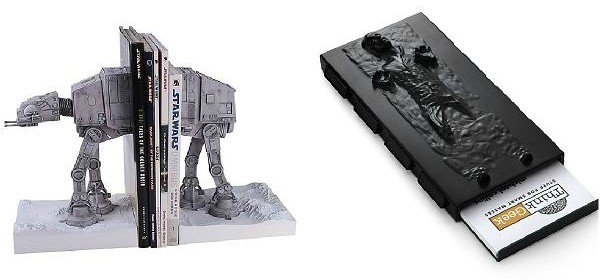 This month's Geek Home Decor is focused on someone who works out of their home and wants to decorate it with nerd flair, but still be professional. I decided to make it a science fiction home office, with a sleek, modern feel. Trying to keep it sophisticated, 'futuristic', and fun.
Decorations:
For the desk I'd probably get a Star Wars lamp
 and for decoration a USB Plasma Ball, and a sleek clock. For the bookshelf a Han Solo in Carbonite coin bank and a Back to the Future DeLorean Hot Wheels 1:43 Scale Vehicle would make some nice decorations. I also think K-9 would be a fun addition.
I would most decorate your walls with some Star Trek Fine Art Prints. These are pretty cool, and subtle (kind of?).
Furniture:
If the home office is a decent size (mine isn't) you can get an L-shaped desk so you have your computer on one side, and just swivel to get to your other work space. I found a desk
that would fit the theme of the room, and an office chair
to go with it. I don't want to forget to get a couple of chairs for guests
. And of course we'd need to offer guests some refreshments, like Star Wars Breakfast Beverages
 (Hoth Cocoa, Vader's Dark Side Roast Coffee, Yoda's Dagobah Green Tea), there's also Tea, Earl Grey, Hot
 which you can serve up in a Pekoe Tea Glass
 (looks a lot like what Captain Picard used). Tea drinkers may want to pick up a Star Wars Death Star Tea Infuser. Finally, make sure to take notes with the Battlestar Galactica Lined Notebook
.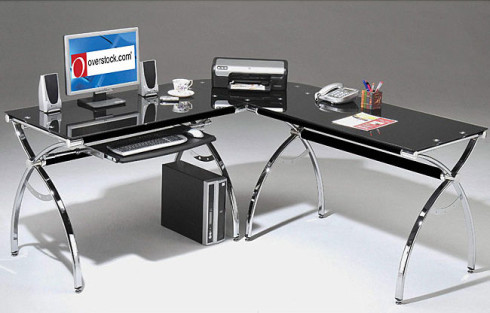 Finishing touches: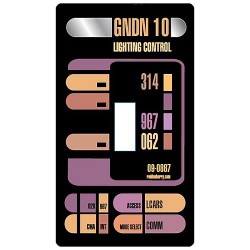 Some sort of stylish bookshelf
 to fit the theme of the office, maybe a mesh file/storage system
 that should fit under the desk, or simply next to it it. I would have to replace the light switch and outlet covers with Star Trek themed ones (I've been meaning to do this for some time now).
Shown in the featured image at the top of the page:
Star Wars The Empire Strikes Back AT-AT Bookends
Han Solo in Carbonite Business Card Case
Deliveries Kamagra Oral Jelly are conducted almost round the clock but. Next Day Delivery it is convenient not to everyone and therefore to solve to you.