On YouTube: Lindsey Stirling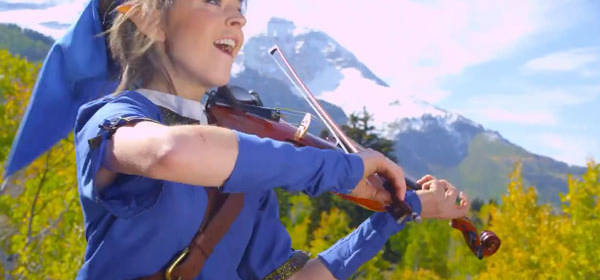 Lindsey Stirling has a pretty massive YouTube following, so you may have heard of her, but I still wanted to dedicate a post to some of her videos. Cause they're awesome.
Usually when I do these posts I try to mention YouTubers who, while some are popular, you may not have heard of them. That may not be the case here, I'm assuming most of you have heard of Lindsey in some way, even if it was just one of her songs. But if you're somehow not already familiar with her; Lindsey plays the violin, loves to dance, is fracking adorable, and makes some awesome music videos. Some of those videos happen to be pretty damn nerdtastic, and I've collected most, if not all, of those ones below.
She has teamed up with Peter Hollens a few times to create some musical magic, I love it when they do stuff together…
Until I started writing this post, I don't think I realized how many video game themed videos she has made.
Deliveries Kamagra Oral Jelly are conducted almost round the clock but. Next Day Delivery it is convenient not to everyone and therefore to solve to you.