Geek Tales: Little Golden Book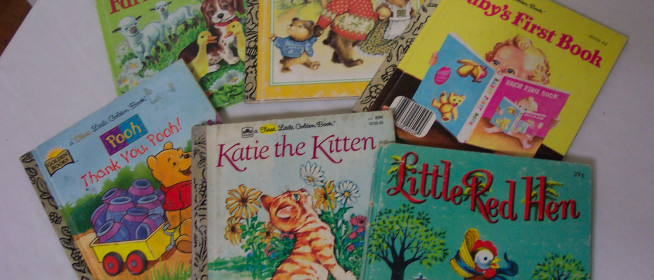 The Book Geek, Part 1
Ever since I can remember I have loved books. The unfortunate part about that is when I was a kid I actually didn't have very many books, but I would read pretty much anything I could get my hands on.
At the end of first grade we were having some party at school, and even our parents were there. My teacher had a table set up, with all kinds of stuff on it; little toys, games, etc. She let us all go up, a few at a time, to pick something out as a gift. Nothing really seemed to interest me, but then I saw it…A book. The Poky Little Puppy.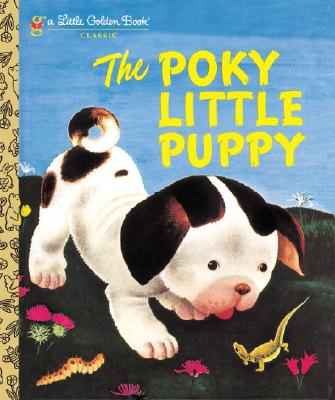 I remember snatching it up as fast as I could. My teacher said that she knew I would like the book. She picked up on the fact that I loved to read, seeing as I was the only kid in class who could read with no help, and even 'acted' out all the characters in a book. Smiling, I happily skipped back to my seat, excited to check out my new book.
My parents looked at it, and told me that I already had it, but I insisted that I didn't have it. After all, I only had a few books, and I read all the ones I did have over and over again. They decided I was wrong, then one of them went to my teacher and asked to exchange it for something else. My teacher looked perplexed, but told them to go ahead. I didn't care about the replacement item, and it was quickly forgotten, all I could think about was the book.
Right when I got home I pulled out all of my Golden Books (a total of six), I went through them, and showed my mom that "The Poky Little Puppy" was not one of them. She simply said something about how it was probably just lost (I did not lose books). So I sat there crying, all because I didn't have the book. My dad said he would go buy it for me, but my mom told him not to because, "She'll get over it, and will forget all about this by tomorrow."
Hey, mom…Guess what? It's been over 30 years, and I still haven't forgotten. Just sayin.
Moral of the story: Listen to your kids. And if they are getting a book for free, just let them have it, even if you think they already own it. Really, where's the harm?
Deliveries Kamagra Oral Jelly are conducted almost round the clock but. Next Day Delivery it is convenient not to everyone and therefore to solve to you.