Geeky Stocking Stuffer Ideas 2013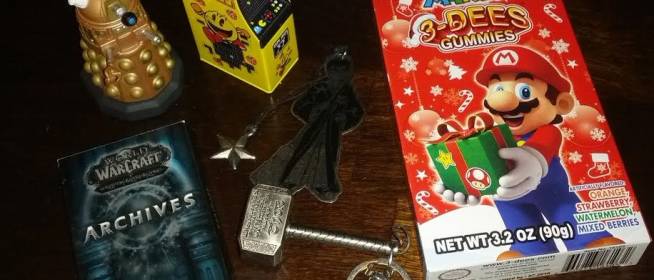 We've already written up our Holiday Geek Gift Guide, now it's time to think about fun things to put inside of the stockings!
I'm not sure what it is, but I'm a huge fan of stockings, and I love to find fun items to put inside of them.
You can find these, and other geek stocking stuffer ideas, in our Amazon store!
Keychains:
Keychains are great as a stocking stuffer. They're small, and you can find some really neat, geeky ones out there.
Superheroes: Thor's Hammer
, Loki's Helmet
, Iron Man Helmet
, Superman Logo

Sci-Fi & Fantasy: Serenity/Firefly
, Star Trek Enterprise D
, Game of Thrones

Gaming: World of Warcraft Horde symbol
, Minecraft Pickaxe

LEGO keyrings: Batman
, Boba Fett
, Teenage Mutant Ninja Turtles
 and Loki
TCGs:
Trading cards are always a great stocking stuffer, you just have to find what your geek is into, There's Pokemon
, World Of Warcraft
, and Magic the Gathering
, to name a few.
Candy:
You could just pick up any kind of candy (I personally love to get Hershy Kisses in my stocking), but you can also add something a bit different, and geeky.
Jelly Babies
for the Doctor Who fan, Energy Gummi Bears
and Bawls Mints
for the caffeine junkie, Gamers might like some Monopoly Gummies, 
Super Mario Gummies
, or a PacMan Candy Arcade Tin
.
Bookmarks:
I probably have more bookmarks than I need, but sometimes I can't help myself when I see something I like.
There are bookmarks for pretty much every fandom; The Hobbit
, Game of Thrones
, Thor (Loki)
, Doctor Who
, and so on.
Mystery Figures:
These are always fun to get, I love them. Some of my favorites include Doctor Who Vinyl Figure
, Legend of Zelda, and of course there's also My Little Pony
.
Music:
We love soundtracks, and they make great stocking sufferers. There were so many great movies released this year, which have some amazing soundtracks to go along with them.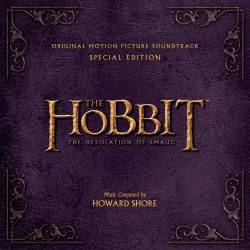 If you need some gift ideas for your geek, you can check out our gift idea post, or visit our Holiday Amazon Store.
You know what else makes a good stocking stuffer? A gift card for the movies. See the ad below? Click it! You know you want to…


Deliveries Kamagra Oral Jelly are conducted almost round the clock but. Next Day Delivery it is convenient not to everyone and therefore to solve to you.