Gen Con 2013: Beer! (& more)
Gaming & Beer. Perfect.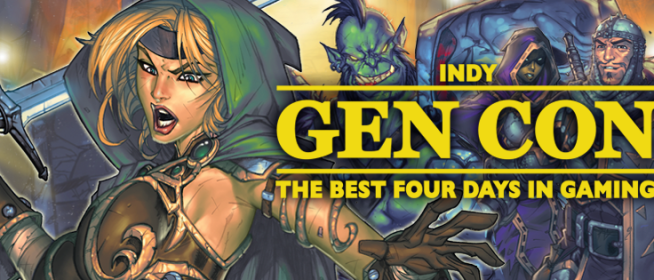 Are you in Indianapolis for the best four days in gaming, and need to find yourself some refreshing ale? Well there are a couple of places you might want to check out where you can try a few different gaming themed beers for Gen Con 2013. If you're also hungry, some of them have themed menus too!
Sun King Brewery
Stop by the Sun King Beer Garden and get yourself the official beer of GenCon, Flagon Slayer!
Georgia Street – Indianapolis, IN 46204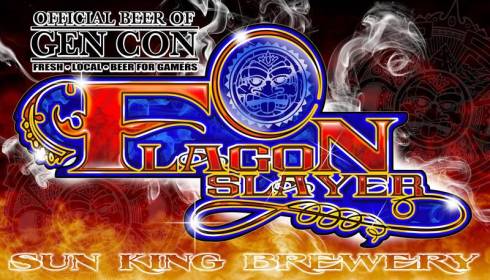 Scotty's Brewhouse
Scotty's has teamed up with Paizo for a Pathfinder themed beer, Dogslicer Ale!
So head on over to Pathfinder Tavern, better known as Scotty's, get some grub off the Pathfinder themed menu, and grab yourself an ale to wash it down with! You can game, and watch some movies! T-Shirts are also available.
1 Virginia Avenue – Indianapolis, Indiana 46204
Ram Restaurant & Brewery
The Ram has teamed up with Privateer Press to bring us Steelsoul Red! They will also be selling Steelsoul Red t-shirts & mugs!
140 South Illinois Street – Indianapolis, IN 46225
Ram is a great place to stop for some Gen Con themed food, and beers (Star Trek's Wil Wheaton stopped there on his first day in Indy this year!)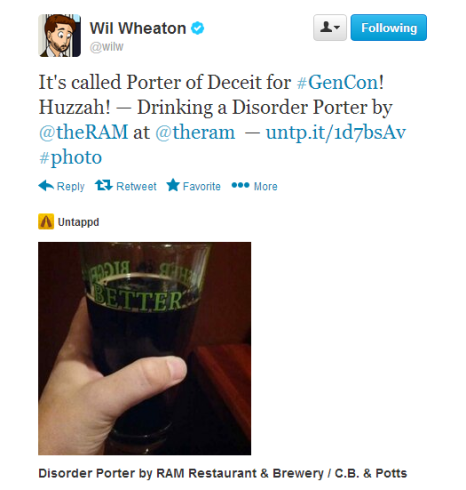 Indianapolis Colts Grille
Colt's Grille also has some themed ale, and grub! Game, and watch movies as you chow down and drink!
110 W Washington St, Indianapolis
Do you know of any places we might be missing? Let us know in the comments!
Deliveries Kamagra Oral Jelly are conducted almost round the clock but. Next Day Delivery it is convenient not to everyone and therefore to solve to you.