Gen Con 2014: Gaming Themed Menus & Beer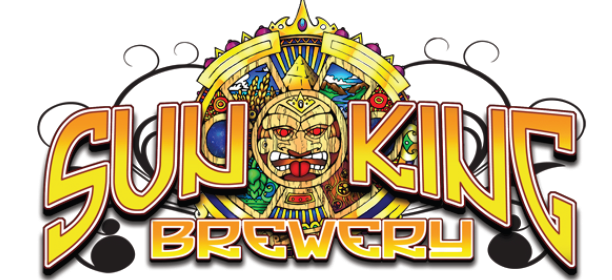 If you're coming to Indianapolis for GenCon you will eventually get hungry, and thirsty. Here's a list of a few places that always have gamer friendly atmosphere, with themed beer and menus. You can also hang out and play some games, watch sci-fi and fantasy movies, and get to meet your fellow gamers.
Sun King Brewery:
135 N College Ave, Indianapolis, IN 46202
(317) 602-3702
Once again the official GenCon beer will be brewed by SunKing. This years beer is called "The Froth of Khan", a coffee infused ale. I can't wait to try it!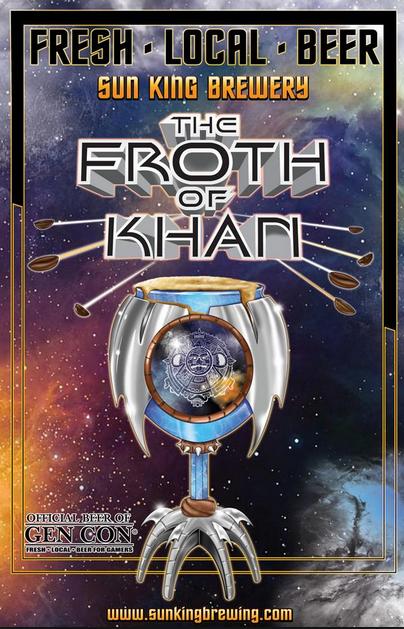 Scotty's Brewhouse:
1 Virginia Ave #100, Indianapolis, IN 46204
(317) 571-0808
This year they are keeping with the Pathfinder tavern theme. You can enjoy some Dogslicer Ale, and they will have dice to giveaway (while supplies last) to anyone who orders off the Pathfinder themed menu. There will be movies, and appearances by the 501st legion. They will also be selling Warnog Klingon Ale and Vulcan Ale during Gen Con!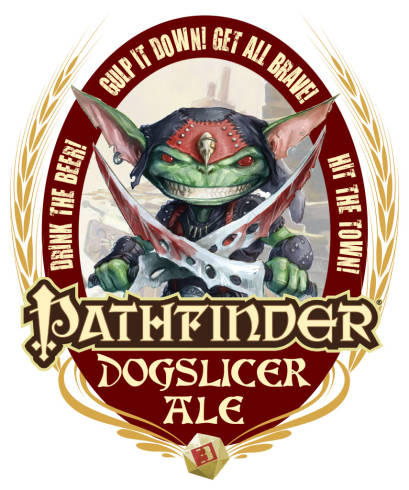 Ram Restaurant & Brewery:
140 S Illinois St, Indianapolis, IN
(317) 955-9900
At the time of this posting The Ram has yet to reveal their special menu, or beer, but they promise that there will be one.
Indianapolis Colts Grille:
110 W Washington St, Indianapolis, IN 46227
(317) 631-2007
This is another place to keep and eye on, they usually do something for GenCon, but so far I haven't heard what they are up to for this year.
There are other restaurants who will decorate their businesses for the event, even though they do not serve themed menus. It's great that the community has so much fun when Gen Con is in town!
Deliveries Kamagra Oral Jelly are conducted almost round the clock but. Next Day Delivery it is convenient not to everyone and therefore to solve to you.