Ghostbusters 30th Anniversary
Who you gonna call?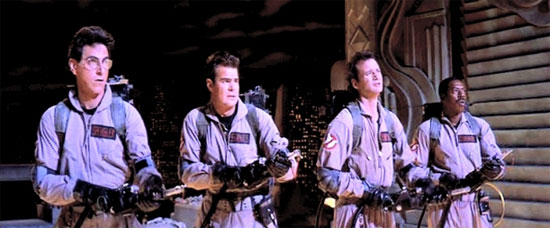 I started working on this post a couple of weeks ago, forgot about it, then after hearing of Harold Ramis passing I ended up coming back to it.
I still remember being a young kid, and excitedly heading to the movies with my best friend to see Ghostbusters
. We sat there giggling at the silliness, and we thought it was one of the best movies we ever saw. To this day it remains one of my favorite movies. Also…I now feel super old realizing it was almost 30 years ago (it was released on June 8, 1984) when I sat in that movie theater, eating popcorn, and just enjoying an awesome movie with my friend. Those were the days, and I adore Harold Ramis for making moments like those possible. In honor of his passing we will be watching Ghostbusters for our movie night this week.
OK, now on to the rest of my post, the part I had already worked on previously, which was all about TOYS…
Being the mature adult that I am these days, I've been getting excited for the new toys coming out in celebration of Ghostbusters 30th anniversary.
Seeing the list of companies they have partnered with for 30th anniversary releases, I think we will be going broke. Expect awesome things from: Mattel, IDW Publishing, World Tech Toys, Quantum Mechanics, Factory Entertainment, Diamond Select and Medicom Toys, Mad Engine, Titan Figures, Uniqlo, Kaientai, BCI, Funko and Underground Toys.
And let's not forget they also partnered up with some gaming companies: Beeline, Ubisoft, GSN, Path, XMG and IGT will create interactive, gaming and slot machines items, and MDI is planning a series of state lottery programs.
Personally, I'm looking forward to a year filled with Ghostbusters everything.
Deliveries Kamagra Oral Jelly are conducted almost round the clock but. Next Day Delivery it is convenient not to everyone and therefore to solve to you.