Holiday Geek Gift Guide 2013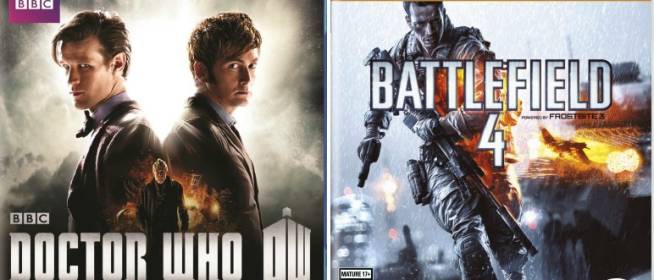 It's our Holiday Geek Gift Guide for 2013, the entertainment edition, filled with items that came out this year. Stuff that is sure to make the geek in your life happy!
Make sure to check out our Holiday Store on Amazon for these, and more geek gift ideas! We also have a post for collectible & fun gift ideas, and another with some great stocking stuffer ideas.
Gamers:
It comes as no surprise what this years major gifts will be, the PlayStation 4
, and of course the Xbox One
. We want them both!
Now you just need to get some awesome games to go along with those new consoles (or get them for the older consoles). Some favorites include; Battlefield 4
, Assassin's Creed IV Black Flag, Kingdom Hearts III, 
and Watch Dogs.
 For the Assassin's Creed super fan there's a nice Assassin's Creed IV Black Flag Limited Edition gift set, which includes a figure, pirate flag, the soundtrack, and more.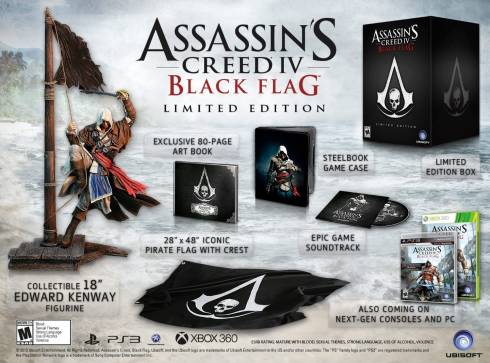 Do you know someone who loves Pokemon? I know our resident otaku would love to get a Nintendo Pokemon X & Y Limited Edition 3 DS XL, and of course get Pokémon X
 to go along with it. Another nice gift set would be the Nintendo 3DS XL Gold/Black – Limited Edition Bundle with The Legend of Zelda: A Link Between Worlds
.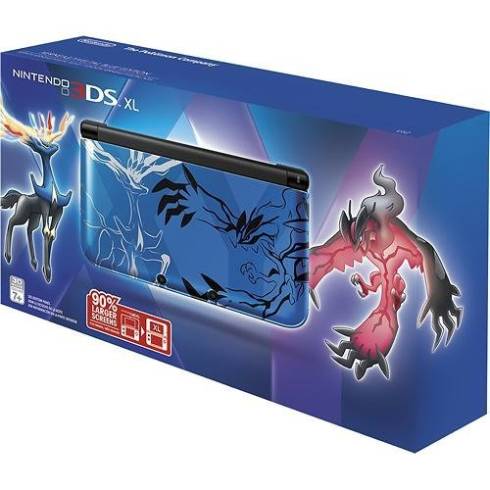 We also love TableTop games, and one of our favorite new games this year has been Firefly: the Game
. A couple other great games that came out this year include; Pathfinder Adventure Card Game: Rise of the Runelords Base Set
, and Mage Wars: Druid vs. Necromancer
.
Movie Lovers:
The Hobbit: An Unexpected Journey Extended Edition
was recently released, and there were some awesome movies that came out this year; Man of Steel
, Pacific Rim
, R.I.P.D.
, Riddick
, and Elysium
, to name a few.
Star Trek Fans:
Games:  Star Trek Catan Board Game
 and Star Trek Attack Wing: Starter Set

Comics: Star Trek: Countdown to Darkness
Movies: Star Trek: Stardate Collection
 and the
Star Trek Into Darkness BluRay & Phaser Giftset you could get the Star Trek Into Darkness Soundtrack
to go along with it.
Doctor Who Fans:
DVD's: Doctor Who 50th Anniversary Special: The Day of the Doctor, and the Series 1-7 Limited Edition Giftset
with sonic screwdriver TV remote. 
Games: Monopoly: Doctor Who 50th Anniversary Collector's Edition
, and Yahtzee: Doctor Who Collector's Edition
Books & Comics: Doctor Who: Prisoners of Time The Complete Series
, and Doctor Who: Essential Guide to 50 Years of Doctor Who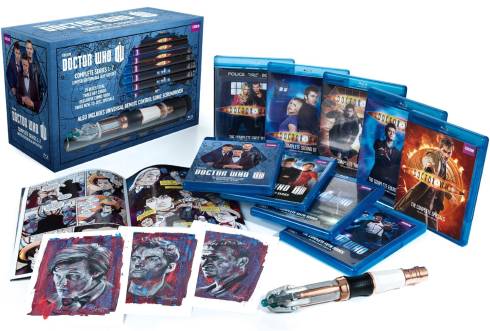 There's more to our geek gift guide in our Amazon Store. Over there you will find collectibles, gadgets, t-shirts and more!
Deliveries Kamagra Oral Jelly are conducted almost round the clock but. Next Day Delivery it is convenient not to everyone and therefore to solve to you.