Tribute to Carrie Fisher
October 21, 1956 - December 27, 2016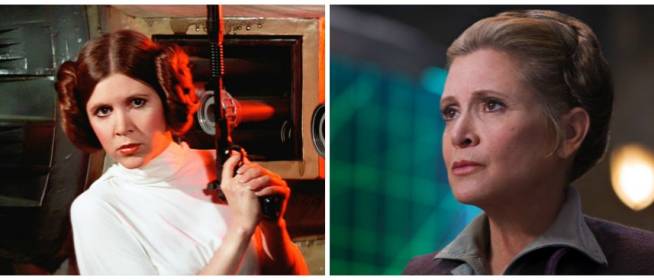 Some people think of Carrie Fisher's Princess Leia and remember the gold bikini, or her as a hologram asking Obi-Wan Kenobi for help. But real fans know she is so much more than that.
Princess Leia (later General Leia) was a kick ass rebel leader, with a snarky, sassy attitude. She was smart, strong, and a role model for young girls. Even when she fell in love with a charming, wise ass, smuggler she didn't act like a sappy school girl who suddenly gets all weak. She even saved his ass, and kept her wits about her no matter what she had to endure.
To me, Carrie Fisher is the one who brought Princess Leia to life, without her I can't imagine Leia being as iconic as she is, her portrayal was perfect. I feel like Carrie brought a lot of herself to the role, and I found myself being snarky and flaunting that unique Princess attitude pretty much all my life.
Not only an actress, Carrie Fisher was also a screenwriter, author, producer, and speaker. She is the daughter of actress Debbie Reynolds and singer Eddie Fisher. She has a brother, two sisters, and a daughter, actress Billie Lourd.
She was open about her mental illness, and substance abuse problems, which has helped others in their struggles. She was a strong woman, with a sharp wit, and she will always be loved and admired.