Interview: Mystery Science Theater's Joel Hodgson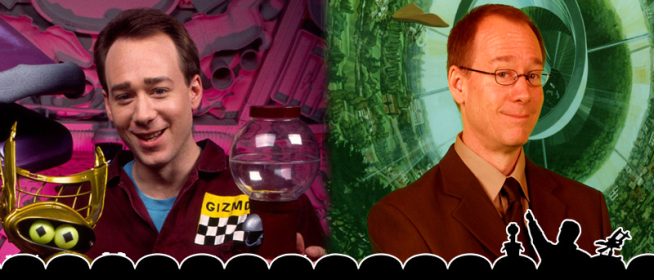 Indy Pop Con will be here later this month, from May 30th – June 1st, and they recently gave us the opportunity to chat with Joel Hodgson, creator of Mystery Science Theater 3000.
Like many of our readers, I've long been a fan of MST3K. I think what attracted me to it was that it felt as if I was just hanging out with friends, as we made fun of some cheesy b-movie. So it was a pleasure to be able to talk to Joel.
Some of the movies you riffed were fun, but you guys also had to sit through some horrible stuff. Is there one movie in particular that you remember being the most painful to watch? (thanks to Jeannette for the question)
Manos: The Hands of Fate, I remember looking around the room and saying to myself, 'Should I say something? Should we not do this movie?' I have to say that was my one experience where I just kind of went, 'Wow. This is really bad.'
The show focused on cheesy b-movies, but do you think there are any mainstream movies that deserve the MST3k treatment? (thanks to Robb for the question)
Absolutely. We figured out early on that it would work with any movie, so it's really wide open.

Personally, I kind of think people have high hopes for movies, there's a reason why they're in our culture and why we need them, and I think they represent a certain amount of hope for people. Anytime there's a new movie, and you hear about it, you think, 'Hey, maybe this will be one of those special movies that works its magic on me.'.

A guy approached me once to riff on movies while they were in the theater, and I didn't want to do that, because I think it's too cynical to go in and say, 'Hey I have stuff to say about this movie, whether it's good or not.'. That's kind of my take on it. We need movies in this society, we love them when they really work. Look at the recent news with JJ Abrams, and the new cast of Star Wars, and how everyone is so excited. It's like a coronation, they're geek royalty. You get everyone in the room, Harrison Ford, and Carrie Fisher, and we love that.
Mystery Science Theater 3000 still gets referenced, and has a strong fan base. Does it ever amaze you that something you created has so much influence, and staying power all these years later?
It feels like the Truman Show, where it's completely fake and you're just an actor who's paid to ask me questions about my show. It all feels very unreal to me. I just think that it's funny, when we started MST, it seemed like people didn't really treat it like a real show. They would react with, "What's this? What's going on? You're talking over a movie?". So you're caught in this unique position where some people would have been much more excited if I would have got on SNL, or a sitcom.

So it's funny that MST is still meaningful to people, that they still like it. Yes, it's slightly unreal, I really appreciate it and love it. We do have a great fan base that have really kept it in their hearts all these years, they kept it alive.
What episodes would you recommend to someone who has never seen Mystery Science Theater 3000?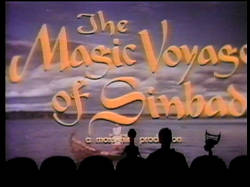 Last night I watched The Magic Voyage of Sinbad and I thought it was really funny. Final Sacrifice, Werewolf, Mitchell, those are all really good.
Whenever I mention MST3k I'm always greeted with people telling me how much they love the show, but I recently chatted with someone who had never heard of it. I was actually surprised, and wasn't sure how to respond, or explain it.
Yeah, that happens, I have to explain it to people all the time. I keep a notebook on me, so I usually just draw them the silhouette, and the movie screen, and they go, "Oh, OK.". I say 'Its about a guy and these robots that are on this satellite, and a mad scientist makes them watch bad movies.'

So when I meet someone I never presume that they heard of it. The only time I've ever done that it just didn't work. I was at an MTV party, and a guy had on a Mystery Science Theater shirt. I had been drinking, I was in a really good mood, and I walked up to him, I smiled at him, and he's looking at me going, "Can I help you?". I point at his shirt and I go, "Mystery Science Theater, I'm the guy who created that!", and he goes, "Oh, you know what? This is my roommates shirt, I never heard of your stupid show.". So after that I learned the hard way, boy was I embarrassed, and I'll never do that again.
Where can fans find you these days?
Doing conventions this Spring and Summer with my show, "Riffing Myself", appearing this month at Indy PopCon. We're also prepping to do Mystery Science Theater 3000 Turkey Day for 2014.
As many of you requested, we also asked him about the comment in Wired, saying he hoped to resurrect MST3k in an online incarnation. Unfortunately it's something he can't talk about in further detail at the moment.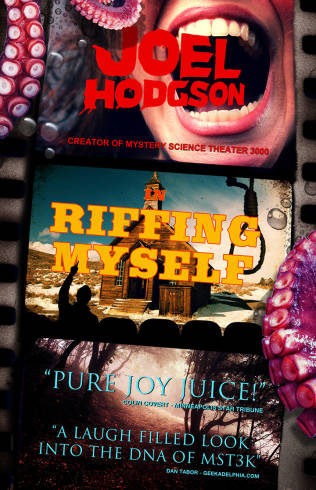 Learn more about Joel Hodgson, and how he started Mystery Science Theater 3000, in his one man show, "Riffing Myself". You can meet Joel, and see his show, at Indy Pop Con on May 30th, at 5:30pm, and there's a private VIP panel on Saturday, May 31, at 3pm (when you get your PopCon tickets use promo code LSCA at check out). Visit Joel's site to see his schedule, and find out if he's coming to a convention near you!
If you want to learn more about Indy Pop Con visit their site, and check out our post highlighting some of their guests & events.
Deliveries Kamagra Oral Jelly are conducted almost round the clock but. Next Day Delivery it is convenient not to everyone and therefore to solve to you.