iZombie
Solving crimes, one brain at a time.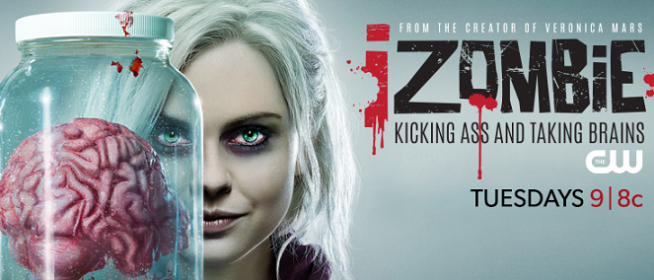 From the creator of Veronica Mars comes a new show, based on a comic, about a zombie girl who is just trying to survive in the living world.

Synopsis:
A medical student who becomes a zombie joins a Coroner's Office in order to gain access to the brains she must reluctantly eat so that she can maintain her humanity. Doing that has a side effect, she gains visions, and personality traits, of the person whos brain she eats. Now, with help from the medical examiner and a police detective, she uses her abilities to solve their deaths.
My Thoughts:
It's been awhile since I've watched a new show, I'm clearly slacking. iZombie was a show that I went into thinking, 'This is going to be stupid, but I feel as if I need to check it out anyway.', My lack of excitement for it is probably why it has taken me a couple of weeks to get around to watching it.
So, going into it with that mind set you can imagine my surprise when I immediately liked it. This isn't your typical zombie show, like The Walking Dead, which features a zombie apocalypse, and tons of blood, gore, and zombies eating people. Instead, this show is about a med student who went to a party on a boat, where a random zombie outbreak occurred. After she is infected she leaves the hospital to work at a morgue, which gives her easy access to her new special diet, and gains her an understanding ally. Then her visions, which successfully help solve a murder, gain her the trust of a police detective. And because she fears infecting anyone else, she breaks it off with her fiance, and distances herself as much as possible from her family.
iZombie has a light tone, with quirky, likable characters. It's an interesting mix of horror, medical & crime dramedy television. If you're a Veronica Mars fan you should definitely enjoy this new series.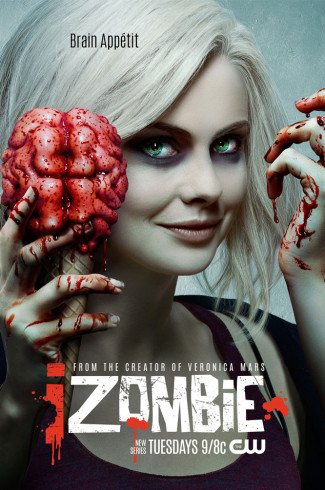 Deliveries Kamagra Oral Jelly are conducted almost round the clock but. Next Day Delivery it is convenient not to everyone and therefore to solve to you.