J-POP Summit Festival 2014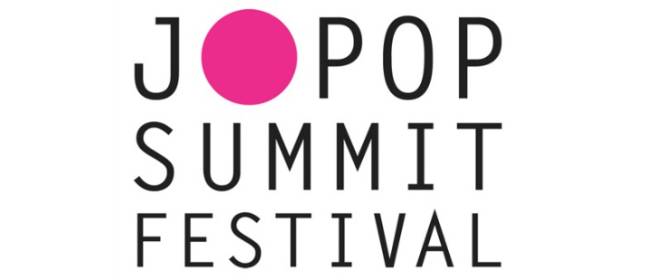 The J-Pop Summit Festival is set for July 19th and 20th. Launched in 2009, J-POP Summit Festival is a large street fair in San Francisco, California that celebrates Japanese popular culture every summer. 
By introducing the latest in Japanese music, film, art, fashion, games, anime, food, as well as niche subcultures, the festival has become a landing platform for new trends and innovations from Japan.

For the 5th annual J-POP SUMMIT of July 2013, the festival made huge leaps in its programming and enjoyed 80,000 people in attendance, making it one of the top Japanese festivals in the US. In addition to the original street fair, a Union Square Live concert in downtown San Francisco, Bay Area's very first Japan Film Festival of San Francisco, and sake-tasting and fine foods at POP GOURMET Food Festival were all introduced to further enrich the experience as a whole.

J-POP Summit Festival, in other words, consists of a music festival, a film festival, a fashion festival, an art festival, an anime convention, as well as a gourmet food fair. Here, many local and Japanese organizations and businesses join to take part, support and exhibit. The festival is also getting attention as an effective platform for promotion and as an entry point into US markets.
Musical Guests:
Pop/rock/anime singer May'n

Teen pop idol group Tokyo Girls' Style, which makes its first-ever U.S. appearance

The return of the amazing beat box vocal skills of DAICHI

A special musical performance by Harajuku fashion model/singer Una

The U.S. debut of the kimono cosplay duo YANAKIKU

Hard rocking power crunch of J-rock band Pinky Doodle Poodle

Return of all-girl punk rock trio, The Akabane Vulgars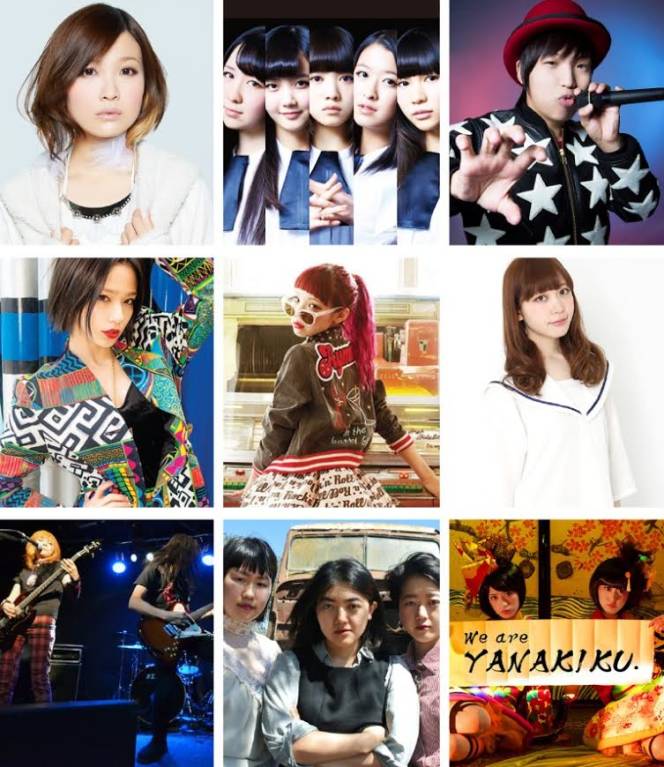 SEGA of America will showcase Hatsune Miku Project DIVA F 2nd, the highly anticipated new rhythm music game title for the PS3 and PS® VITA platforms that is scheduled to launch in the U.S. this Fall. Attendees are invited to try the game in an exclusive West Coast live demo session happening throughout the weekend in the SEGA booth.
Character designer KEI will appear in-person in the Kinokuniya booth beginning at 1:00pm on both Saturday, July 19th and Sunday, July 20th.

Opening in conjunction with the 2014 J-POP SUMMIT Festival on Saturday, July 19th and running thru Sunday, July 27th.  Japan Film Festival of San Francisco, presented by J-POP SUMMIT Festival, 
is the first fully-dedicated annual Japanese film event of the S.F. Bay Area.
 This week-long festival will take place at NEW PEOPLE Cinema.

Anime Screenings:
Anohana The Movie: The Flower We Saw That Day
Berserk The Golden Age Arc III: The Advent
Garden of Words
Hunter X Hunter: The Last Mission
Short Peace
Live-Action Screenings:
A Tale of Yonosuke
A Tale of Samurai Cooking : A True Love Story
Ask This of Rikyu
Crows: Explode
And more!
Deliveries Kamagra Oral Jelly are conducted almost round the clock but. Next Day Delivery it is convenient not to everyone and therefore to solve to you.