Caffeine Fix: King Dog Energy Mints Review
Intensely caffeinated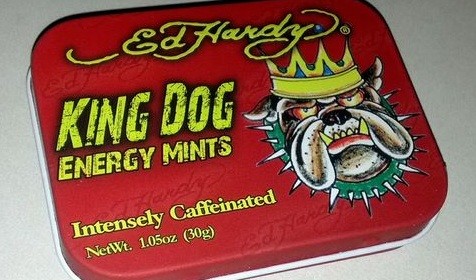 Ed Hardy King Dog Energy Mints come in a red tin, with yellow print, and an illustrated bulldog on it. They stood out, which is why I noticed them in the first place, but when I saw the words "Energy Mints" I was sold.
I'm always looking for caffeinated items, other than soda and coffee. Caffeinated mints are hard to come by, usually I can only seem to find them online. So I was quiet surprised to find these mints just sitting around at Dollar Tree.
The back of the tin says that 5 mints is equal to 1 cup of coffee (100 mg caffeine). I tried these on a day I was grocery shopping, when I had zero energy. I chomped on 3 of them (1 at a time), they were a bit softer that most mints, were kind of chalky, and tasted like peppermint. I liked them. The three mints seemed to do the trick. I was able to make it though my shopping trip, then still had enough energy when I got home to prepare and cook dinner. Usually I'm completely drained by that point. Next time I tried them was gaming night, I probably had a total of 5, and they kept me going with a nice little burst of energy.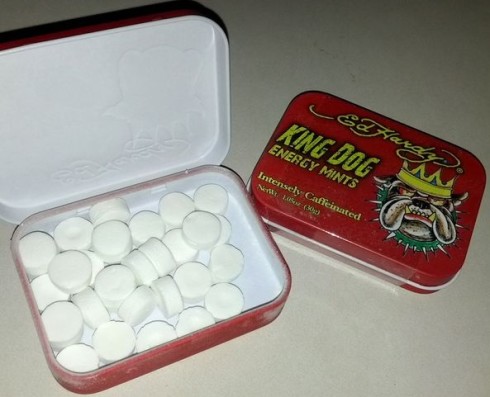 Deliveries Kamagra Oral Jelly are conducted almost round the clock but. Next Day Delivery it is convenient not to everyone and therefore to solve to you.