Last Minute Geek Gifts
The Winter Holidays are upon us, and Christmas is almost here. Maybe it's too late to order online, or you just don't want to pay some ridiculous shipping fee to get it on time, so now you have no choice but to try and brave the malls. But if you're buying for a geek, make sure you go to the right places! Here are some last minute geek gifts ideas, and places you might want to check out.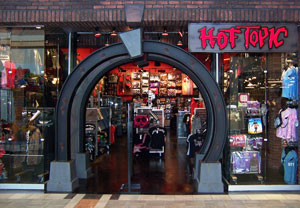 Links included for everything so you can check them out before heading to the stores! Keep in mind, they might not have some of the items when you visit, but they are sure to have something to make the geek in your life happy!
HOT TOPIC:
Like most geeks, I love my geeky T-shirts, and a great place to find some is Hot Topic, and right now you can get a $15 'Hot Cash' coupon for every $30 you spend. They have more than just tees though, and they have some awesome finds for all kinds of pop culture fans.
There are some great Superhero items, like Batman tees, one for ladies, and one for men. Lots of gamer tees, and other gamer themed items, like a Legend of Zelda pillow. For anime fans check out the Sailor Moon hinge wallet, they also have a variety of anime tees, and wall scrolls. There's a neat selection of hoodies, including a Darth Vader one. Let's not forget the My Little Pony fans/Bronies.
In store you can also find all kinds of candy, and energy drinks that would make for great, geeky, stocking stuffers! Other great stocking stuffers you can find include: Jack & Sally key chain set, Harry Potter Deathly Hallows earrings, and Marvel Universe comic covers wallet.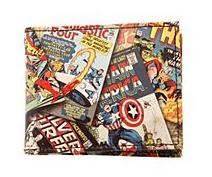 Maybe you can create a themed gift set for your favorite geek. For a Whovian grab a T-Shirt, sonic screwdriver, Dalek pin, and DW seat belt buckle keychain. There's cute stuff for Hello Kitty fans: HK Slippers, HK Sleepset, HK Comfy Throw, and HK Pillow case. If your girlfriend loves Wonder Woman buy a WW tote bag and use it as a gift bag, then fill it with a few Wonder Woman items: T-shirt, hinge wallet, & pin.
BARNES & NOBLE:
Maybe you know someone who loves to read? Stop by Barnes & Noble, and if you're not sure what books to get then check out other related items: They have some cute book bags, and other things like this awesome set of Hogwarts House – Metal Bookmarks. There is plenty of stuff to choose from in the Graphic novel/Manga area, or check out their DVDs, CDs and board games.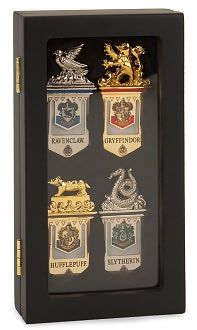 In the store you can find all kinds of things for the stockings; bookmarks, like the Gandalf staff pen & bookmark, keychains, such as the The Hobbit Elvish script keychain, and other items, for example, a Mini Bonsai Kit, or pocket sized word puzzle books.
Bookworm gift set idea: Find a book you know they want/are interested in, buy a bookbag, bookmark, booklight, and a mug. Maybe they're into The Hobbit/LotR and like to draw: The Hobbit canvas tote, The Hobbit spiral sketch book, graphite pencil set, pencil pouch, and The Hobbit Original Score.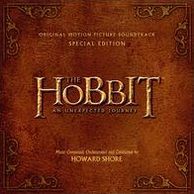 Other Stores:
f.y.e. is another store you may want to stop at when at the mall, they have a decent selection of DVD/BluRay & CD's, and you will find various things in the store, that you won't see on their website; Tees, snacks, various items that would make perfect stocking stuffers (key chains, trading cards, etc) and they usually have some Doctor Who stuff.
And of course Best Buy for all your electronic gift giving needs. Games, game consoles, DVDs, CDs, smart phones, computers, all kinds of accessories, etc.
If you really don't know what to get, it's OK to decide on a gift card, just make sure it's to a place they can get some great geeky things, like at Hot Topic, and B&N, etc, Maybe put the card in a little gift card stocking, there's a pocket in the front for the card, and you can put small items inside of it, maybe some candy and a small gift, like a (geeky) keychain. You can usually find these at drugstores, but I have also seen them at Hot Topic & FYE.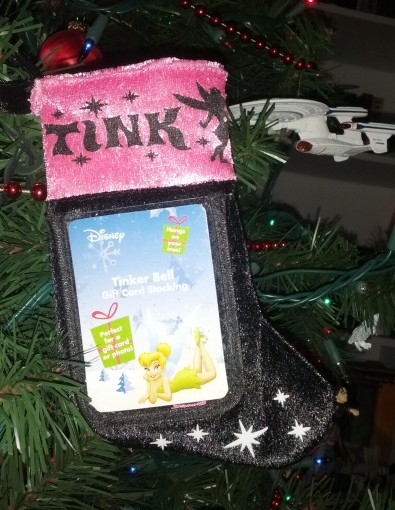 Deliveries Kamagra Oral Jelly are conducted almost round the clock but. Next Day Delivery it is convenient not to everyone and therefore to solve to you.