Last Minute Gift Ideas at B&N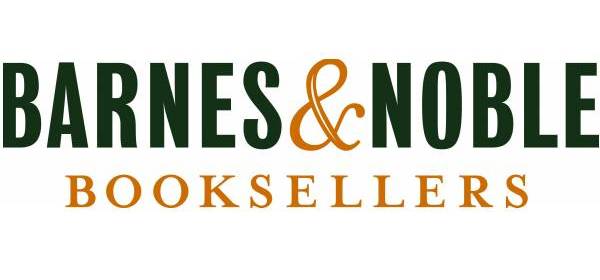 A lot of people do their last minute shopping at a mall, mainly because there are so many stores to choose from. But if you're like me, you may get overwhelmed with all the stores and crowds of people. So maybe you prefer to find some good gifts all in one store, then I would suggest Barnes & Noble. I always manage to find something for everyone on my list.
It's not the first time I mentioned this, but B&N is one of my favorite stores to stop at for my last minute Holiday shopping. If you haven't been there in a long time, it's more than books, and you really should be able to find something for everyone. One of the other draws for me is that I can just sit down and read for a bit in between shopping around. Maybe grab a coffee and a treat at their Starbucks. I just feel like it's a lot more cozy and welcoming atmosphere than the mall.
For Gamers:

Harry Potter Hogwarts Battle is a great card building game.
The 7 in 1 Game Set is great for the more 'classic' gamer, with that you get Chess, Checkers, Backgammon, Cribbage, Dominos, Playing Cards and Poker Dice.
Card and dice games make great stocking stuffers. Set card game is fun for the whole family, Square Shooters is basically cards on dice, and interesting concept and a fun game! You can usually find one of our favorite card games, Fluxx, and IceDice (from the makers of Fluxx)!
For Crafty/Artistic Folks:

Crochet Animal Pals – They have similar kits like this one, they include an instruction book, and materials needed for one animal.
String Art Kit – This kit includes string, boards, tracing paper, instruction book and more. Looks like some fun projects!
For the artist in your life you can also find pencils, sketch pads, and various other art tools. Maybe buy some supplies, and put them in a nice tote bag.
For Book Geeks:
If you're not sure exactly what book to get them you can try to find something a little less well known, but that has great reviews, in the genre they like. Or simply get a gift card, but add it to some book related gifts; like a nice Bookmark, Booklight, and a bookbag.
For the Music & Movie Lovers:
They don't just carry CDs, but vinyl as well (which is suddenly popular again). Pick up some music and or movies that your loved ones would enjoy. There is a decent selection, and you can always add to the gift by including related items. A nice gift set could include a movie, the soundtrack, the original novel (if there is one) and maybe even a figure related to the movie.
For the Kids: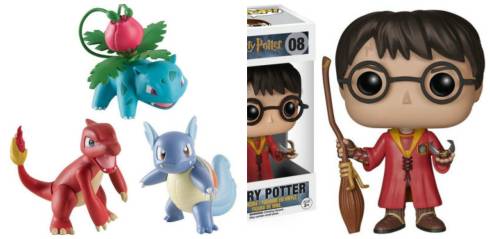 You can find a variety of toys at B&N for the kiddos, like plushies, Funko Pops, and mystery box figures. They carry a lot of their favorites like Pokemon, and Harry Potter. Leap Frog learning toys for the little ones are always a great idea. Then there is always LEGO, because who doesn't love LEGO? Unless you've stepped on them barefoot…