Last Minute Holiday Shopping: Barnes & Noble
Something for everyone!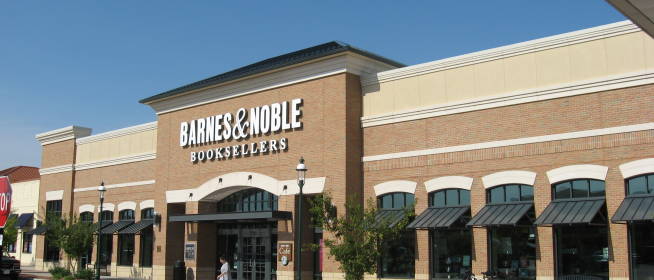 On a recent trip to Barnes & Noble we discovered something…It's nerd heaven in there. In the past I have notice that they started carrying an interesting selection of items, but it seems like there's so much more now.
If you're doing last minute holiday shopping, and are not sure what to get, you should probably just hit up Barnes & Noble. They will more than likely have something for everyone on your list.
Of course they are a great place to find novels, book lights, bookmarks, magazines, manga, graphic novels, DVDs, BluRays, and CDs. You can even get some stuff to make a coffee/tea gift basket. But there's really so much more to them, as we realized on a recent trip there, when I was finally able to get my Holiday shopping done!
One of my favorite things in B&N is their gaming section, it's pretty impressive. Various tabletop games, card & dice games, logic games, collectible card games, and more.
They even have collectible figures, including Superheroes, video game characters, and Funko pop vinyls. They also have mystery box figures, and plushies.
There's stuff for most fandoms, Doctor Who, Super Mario, Pokemon, Star Wars, etc. You can find a variety of items for them; toys, mugs, shirts, books, DVDs, games, figures, and so on. They even have some awesome LEGO things, and we were pretty surprised to see an, AR. Drone.
Check out our other pictures in the slider below to see all kinds of awesomely nerdy things they carry at Barnes & Noble. You can also check out our Holiday Amazon Store for some more ideas.
Deliveries Kamagra Oral Jelly are conducted almost round the clock but. Next Day Delivery it is convenient not to everyone and therefore to solve to you.