Loonacy Card Game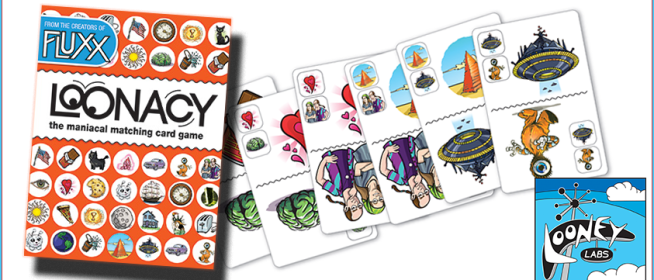 We love card games, and we've mentioned Looney Labs Star Fluxx before, now coming out on March 28th they have a new card game; Loonacy, the maniacal matching card game!
We haven't had the chance to play it, but it looks like a lot of fun, and we can't wait to check it out. Watch this short video from Looney Labs to learn about the game.
Deliveries Kamagra Oral Jelly are conducted almost round the clock but. Next Day Delivery it is convenient not to everyone and therefore to solve to you.