Marada the She-Wolf Review
Kick ass warrior, with a classic sword & sorcery tale.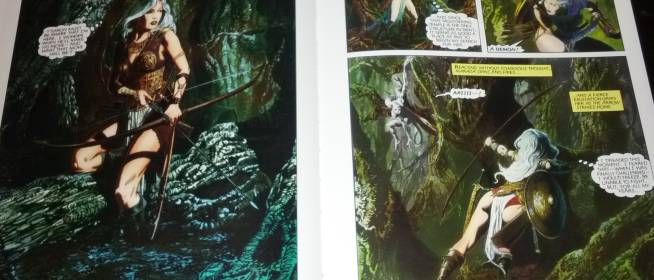 Just released today from Titan Comics: Marada the She-Wolf
 Chris Claremont's classic graphic novel, collected in full for the very first time and featuring never-before-seen material.
Written by key writer of The Uncanny X-Men, Chris Claremont, and stunningly illustrated by John Bolton (The Green Woman), Marada has captured the imagination since her first appearance in Epic illustrated in 1982. Descended of Caesar, and preceded by her legendary reputation as a warrior, Marada crosses the Roman Empire from adventure to adventure.
Marada, and the princess Arianrhod, face court politics, supernatural intrigue and the occasional demon. She has a reputation for never having been bested by man, woman, or demon.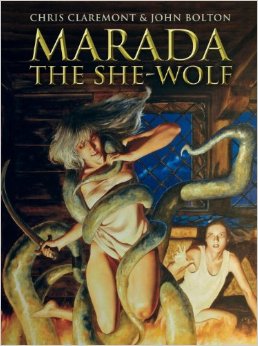 Back in the 80s Marada was a great addition to the world of sword & sorcery comics. This Titan Comics complete collection brings us all three stories, including one that has never been collected, all in a gorgeous hard cover book.
Claremont is a wonderful story teller, and Bolton's art is truly beautiful. Together they created something special with Marada, and it still holds up today. Older comic fans will defiantly love this, but even if you're of the new generation of comic fans this is something you don't want to pass up. If you love a good sword & sorcery tale then Marada the She-Wolf
is for you. This is a story that is easy to get lost in, you will want to keep reading and looking at the fine detail of the artwork.
I thoroughly enjoyed reading about Marada and her adventures, my only problem is that this is the whole collection. I would love to be able to read more.
Disclosure: We received this copy from Titan Books for review purposes. 
Deliveries Kamagra Oral Jelly are conducted almost round the clock but. Next Day Delivery it is convenient not to everyone and therefore to solve to you.