May 2014 Loot Crate: Adventure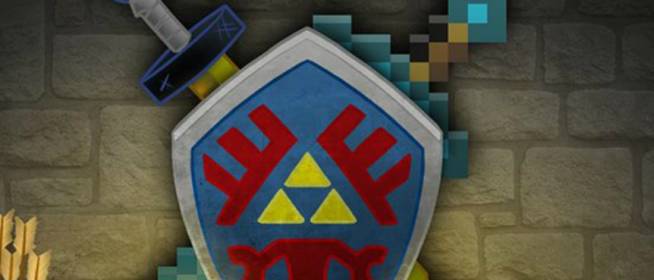 The theme for the May Loot Crate was "Adventure"! They revealed it would have Minecraft, Adventure Time, and Legend of Zelda items (among other things).
This month they teamed up with some YouTubers, I admit, I wasn't familiar with a couple of them, even though I'm always on the YouTube. So hey, new (to me) channels to check out!
Not familiar with Loot Crate? Check out our original post about them!
Inside May's Loot Crate:

Describing the Legend (Legend of Zelda t-shirt) – I collect pop culture tees, so it's always nice when they have a shirt in the crate. With this tee Link is made out of typography, words that describe the character. Great design, the shirt is comfy, and fits perfect.
Adventure Time Tin (w/Figure) – These come from Funko, one of our favorite companies. Inside the tin (which is one of the characters) is a mystery figure to collect!
Minecraft Hanger – These are blind packs from Mojang & Just Toys Int. Great for backpacks, bags, or wherever else you want to hang them!

The Friend Zone Soundtrack – from Maker/Polaris. A soundtrack from the YouTube show, The Friend Zone, that centers around a bunch of friends, and their guests, chatting about things happening in geek culture!
Dangerous To Go Alone Opener/Keyring – Everyone needs a bottle opener, and a keyring. So…PERFECT! If you're going to have one, it may as well be geek themed.
Stickers & Tattoos – There are 2 sets of stickers, one from CaptainSparklez, and a Maker/Polaris Curator stickerset. The tattoos come from MarkIplier.
Each month there are also fun buttons to collect featuring the theme…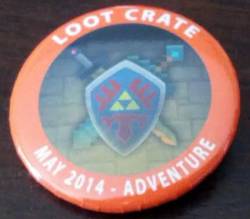 Loot Crate is great as a treat for yourself, or a present for the geek/gamer in your life. It's a lot of fun receiving a mystery package in the mail each month! There is a $40 retail value in every crate, and they only cost $13.37 (+s/h). Subscribers also have the chance to win a mega crate each month, that has a value of $750+.
Subscribe to LootCrate!
Thanks to LootCrate for sending us this box for review!
Deliveries Kamagra Oral Jelly are conducted almost round the clock but. Next Day Delivery it is convenient not to everyone and therefore to solve to you.