Movie Night: Harry Potter & Butterbeer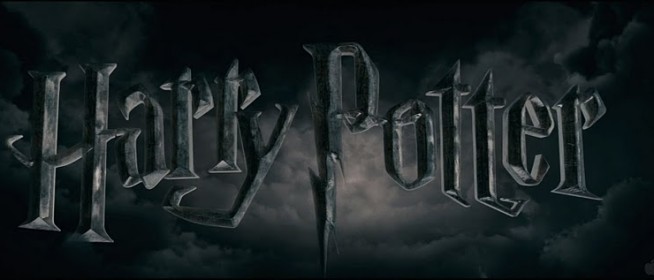 We usually do movie night on Friday, which consists of us ordering out for pizza, and putting in whatever sci-fi, superhero, or fantasy film that we're in the mood for.
I got the Harry Potter bluray box set as a gift for the holidays in 2011, and we watched them soon after. That was Kens first time seeing the movies, he also never read the books. So, because it's been awhile, and Ken was a little foggy on the stories, we decided to start watching Harry Potter again.
Then it occurred to me; I need to make a new tradition and have some sort of themed food or beverage for movie night. In my mind the logical thing to make for Harry Potter was butterbeer, and that's exactly what we did.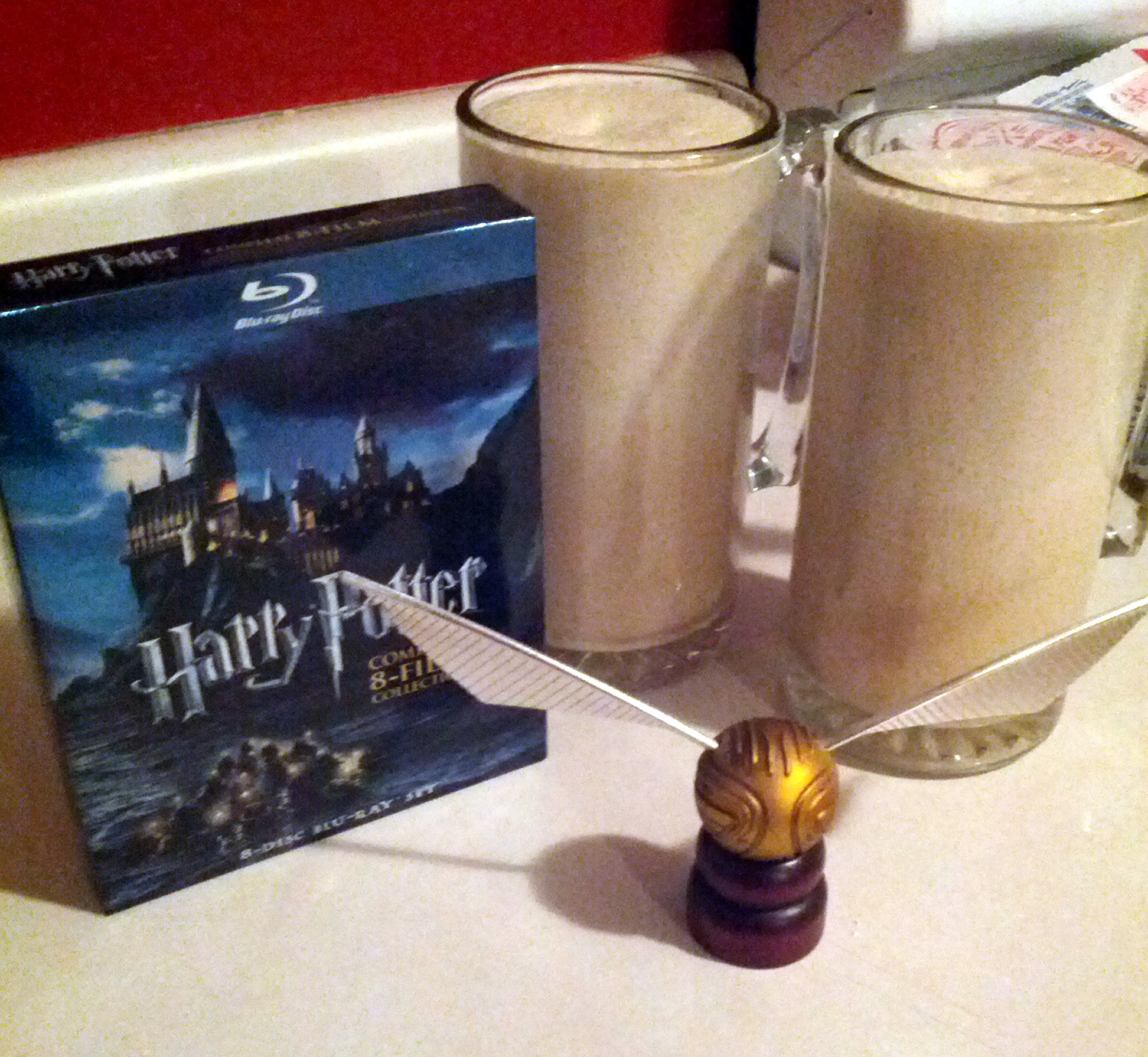 There are a couple of good versions you could try if you're looking for a butterbeer recipe.  One with alcohol, and one without. If you want something quick, and not complicated to make, there is also a very simple non-alcoholic one that you can try…
Simple Butterbeer Recipe:
(2 servings)
2 bottles cream soda
Foam:
1/3 Cup Heavy Whipping Cream
2 Tablespoons Sugar
1 Tablespoon Powdered Sugar
1 teaspoon butterscotch (or vanilla) extract
Pour ingredients to make the foam into a bowl, use a wire whisk & whip to desired consistency.
Pour Cream Soda into chilled beer mugs/steins.
Layer foam (will probably be liquidy) on top of cream soda with a spoon, let rest for 10-20 seconds for the soda to carbonate the foam.
I'm sure you can make this into an alcoholic version, but I haven't experimented with it.
Deliveries Kamagra Oral Jelly are conducted almost round the clock but. Next Day Delivery it is convenient not to everyone and therefore to solve to you.