Nerd Night Out: Gaming with Pop Con

Last week we had another nerd night out, once again thanks to the fine folks at Indy Pop Con, it was hosted at Granite City Food & Brewery.
This time around we got to experience some great new board games, pick up our PopCon Street Team promo kits, mingle with some awesome geeks, and even got some neat loots. Such as the first issue of the Henchmen comic book.
We enjoyed each game we demoed, which were all different style games. An awesome Superhero board game, a fast paced card game, and a strategic TCG.
We will probably be doing separate posts for each game very soon, but for now here is some quick info about the games…
HEROES WANTED – Action Phase Games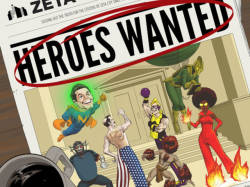 Heroes Wanted is blowing up Kickstarter right now, having raised over $40,000 in the first 4 days of its existence. With a unique game mechanic that allows you to create new super hero combinations on the fly, (Check out their Kickstarter page)

INCREDIBRAWL – V3G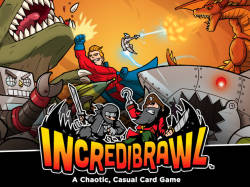 Just finished shipping new games from their successful Kickstarter in late 2013. This fast-paced, action/battle card game pits you against up to 3 other players as you answer the age old question, "Who would win in a fight?" (Kickstarter page) You can purchase IncrediBrawl
!

WINDFALL – Steele Games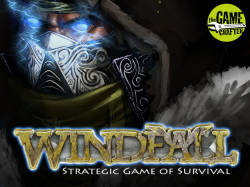 Based on the artwork of PopCon artist, Kathryn Steele, this strategic card game pits Guardians against one another in battle. The Kickstarter set to end in early March. (Check out their Kickstarter page)

If you haven't checked them out yet, read our previous post about Indy Pop Con, an amazing pop-culture geek convention coming to Indianapolis at the end of May. Use our link to purchase your tickets, or use the promo code lsca!
You can become part of the Street Team too!
Deliveries Kamagra Oral Jelly are conducted almost round the clock but. Next Day Delivery it is convenient not to everyone and therefore to solve to you.