New Conventions in 2014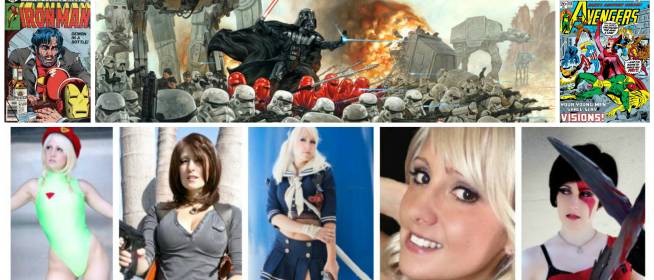 Due to lack of funds, we're currently unable to travel for conventions, but we still want to cover some. So we have to stick very close to home if we want to attend one. There are some small ones out here, but we happen to like the 'larger' type of events (like Gen Con). 
Indiana might be on it's way to having a couple more larger conventions, with the Indiana Comic Con, and the very recently announced IndyPopCon. Both are being held in the same place Gen Con is each year, the Indianapolis Convention Center.
Indiana Comic Con:
March 14-16, 2014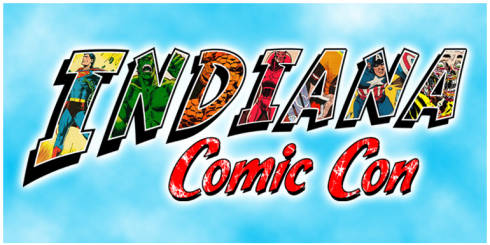 They're appear to be reasonably priced; $20 per day, or $45 for a 3-day pass (Kids 12 and under are free). Just beware, there are hidden fees (a 3 day pass will end up costing you almost $75).
They have announced a few creator guests. Artists; Rich Buckler (Avengers, Fantastic Four, Deathlok), Joëlle Jones (Dr. Horrible, Helheim, House of Night), Bob Layton (Iron Man, X-Factor, Hercules), Esad Ribic (House of M, Silver Surfer, Loki).
They also announced one media guest: Maisie Williams (Arya Stark, Game of Thrones).
They make the promise of, "150 booths of Comics, Cosplay, Videos, Toys, Action Figures, Anime, Video Games, Star Wars, Artwork, Trading Cards & Fun!" 
Indy Pop Con:
May 30 – June 1, 2014

Clearly this con is looking to be very geek pop culture, which covers pretty much everything we love, all in one place. This one has us pretty excited.
They are reasonably priced, $45 for a 3 day pass (flat rate, no hidden fees!), Friday & Sunday passes are $20, Saturday is $25, and VIP passes are $100. Use our link to purchase your tickets!
They have announced a media guest: Esmé Bianco (Ros, Game of Thrones)
Other guests include: Disney animator, Tom Bancroft (Aladdin, Beauty and the Beast), DC comic book artist, Norm Breyfogle (Batman), illustrator Dave Dorman, (Dark Horse Comics; Indiana Jones, Star Wars), along with some other illustrators, and web entertainers. Check their site for more guests.
They promise to cover; Sci-Fi, Fantasy, Gaming (video), Comics, Cosplay, Anime, Internet Culture, TV/Movies, and Art & Music.
They're very friendly, and are more than happy to chat you up a bit on social media. Check out their facebook & twitter pages.
Our Thoughts:
We will keep an eye out on these sites as more info becomes available. We're looking forward to seeing what these new conventions can do, and we hope they will draw some large crowds.
It looks like we will have a busy year in 2014, with Indiana Comic Con, Indy Pop Con, and of course Gen Con. While you're here, check out all our recent Gen Con coverage!
We figured these conventions would be of interest to our readers, and we hope to see you there!
Deliveries Kamagra Oral Jelly are conducted almost round the clock but. Next Day Delivery it is convenient not to everyone and therefore to solve to you.