On YouTube: Spooked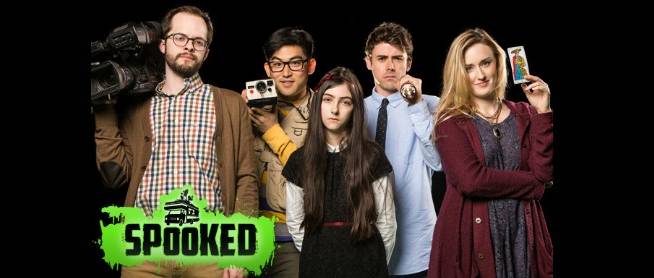 Over on the Geek & Sundry YouTube channel you can find Spooked, an original comedy series about a ragtag group of ghost hunters. 
"Paranormal events occur everyday but for those who can't afford the best investigators, well… there's always the Paranormal Investigation Team (P.I.T). Comprised of enthusiastic leader Connor (Julian Curtis), occult specialist Morgan (Ashley Johnson), tech aficionado Lindsey (Neil Grayston, Eureka), fanboy Elliot (Derek Mio, Greek) and their secret weapon Piper (Shyloh Oostwald) who can actually talk to ghosts, watch as they scour the country for any signs of the paranormal, and learn that even in the scariest of situations, you can't be afraid to laugh…"
You will see a lot of familiar faces in this series, not only in the main cast, but the guest stars as well; such as Tom Lenk (Buffy), and Dichen Lachman (Dollhouse). We do love the Whedonverese around here, so seeing them was a treat! Felicia Day is involved with this show, even credited as a writer on it, so it shouldn't be a surprise to see them show up on Spooked.
Spooked is funny, filled with entertaining characters, and simply fun to watch. Unfortunately there are only 4 episodes.
Deliveries Kamagra Oral Jelly are conducted almost round the clock but. Next Day Delivery it is convenient not to everyone and therefore to solve to you.