Sally of the Wasteland #1
Listen up, bottom feeders! It's time to get...wasted!!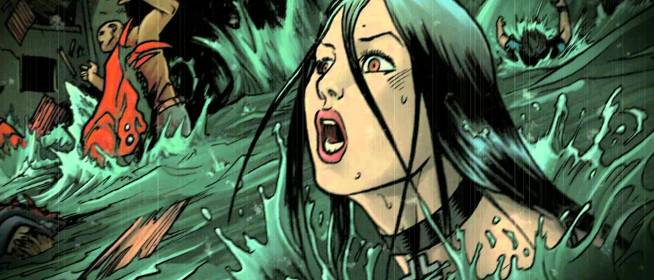 Titan Comics Sally of the Wasteland #1 went on sale in July, find it at your local comic shop. Written by decorated crime novelist, and comics writer Victor Gischler (X-Men, Angel & Faith, Noir) pursues his Grindhouse B-Movie muse — with Italian artist Tazio Bettin in tow!
An irreverent, grindhouse-style post-apocalyptic adventure, complete with atomic monsters, Crawgators, mutant cannibals, and fearsome river bandits!

Take a blood-spattered ride into darkness with the shotgun-toting Sally and her gang — as they take a treasure-hunting expedition into the forbidden heart of New Orleans!

Perfect for fans of Quentin Tarantino, Robert Rodriguez, Eli Roth, and satirical popcorn adventure!
This comic starts off in Southern Louisiana, 82 years after an apocalyptic event known as 'the Fall'. There were survivors, and what's left of the land is a withered, ravaged landscape of wreckage and mutant crawfish. 
Most people in this small village in Louisiana have come to accept the way their lives are. Until a newcomer shows up, looking for a crew to help her on an adventure to find a power source. Now they find themselves traveling l through dangerous areas, to reach the even more dangerous New Orleans.
I immediately found Sally to be likable, she's sassy, tough, sarcastic, slightly crazy, and has a dry sense of humor. So far she is the one who stands out the most, but I can't wait to get to see how the other characters develop.
This was an enjoyable read, a nice start to an adventure in an apocalyptic world, and I can't wait to see what happens next. Sally of the Wasteland #1 is on sale now, issue #2 comes out on September 3rd.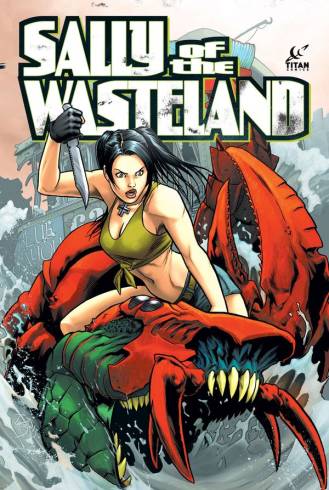 Deliveries Kamagra Oral Jelly are conducted almost round the clock but. Next Day Delivery it is convenient not to everyone and therefore to solve to you.