Samurai #1 – Art Preview & Sample Pages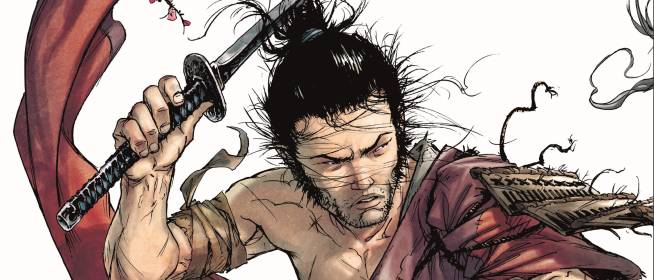 March 9 2015 sees the highly anticipated return of Samurai, written by Jean-François Di Giorgio with art from Frédéric Genét. This all-new story arc picks up right after the events of the previous Samurai volumes and follows Takeo on an entirely new adventure.
The terrible battle against the treacherous Akuma has been won, and the empire is safe once more. But Takeo has set out for the mysterious Unnamed Island to continue his quest to finally discover the truth about his brother and his family… and the symbolic tattoo that saved his life.