Snack Review: Samanco
Vanilla ice cream & red bean treat.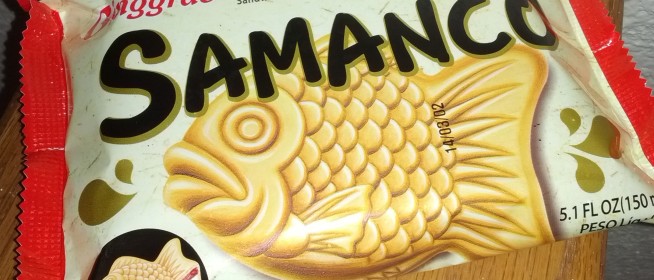 If you're not familiar with stuff like this you may be wondering why my ice cream treat looks like a fish. In Japan you can find a warm treat called Taiyaki, typically sold by street vendors. It's basically pancake batter poured into a fish mold (2 sides), they fill it with red bean paste, custard, or chocolate. You can also find them in Korea, where they are called Bungeoppang. What I tried was an ice cream & red bean paste version of that treat. None of this answers why it looks like a fish, that's because I don't have an answer for that, I just wanted to let you know it's wasn't fish tasting. So here's my Samanco snack review.
When I first tried them I had expected the cone shell to be soggy, but thankfully it wasn't. It was a nice cone shell, like any cone it wasn't exactly tasty, just added a nice texture. The vanilla ice cream didn't seem like actual ice cream, it was almost like…Well, vanilla flavored ice, maybe? I'm really having trouble putting my finger on it, but it was still good. The layer of red bean paste had a nice sweetness, and made this treat perfect.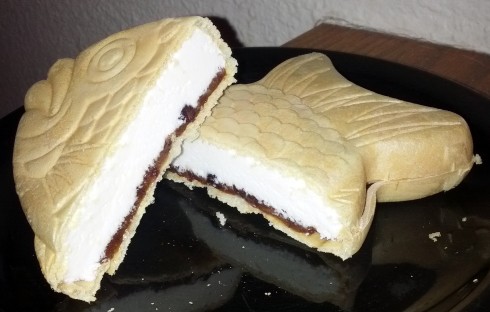 They have become a favorite of mine. There's a Japanese store I like to go to, they're the only place I can find these, so whenever I go there I pick up a 4-pack. Check your local Asian grocery stores to see if they have it and give them a try. They usually sell them in singles, so you don't have to commit to a 4-pack like I do. Summer's coming, it's time for me to stock up on these!
Deliveries Kamagra Oral Jelly are conducted almost round the clock but. Next Day Delivery it is convenient not to everyone and therefore to solve to you.