Solid State Tank Girl Graphic Novel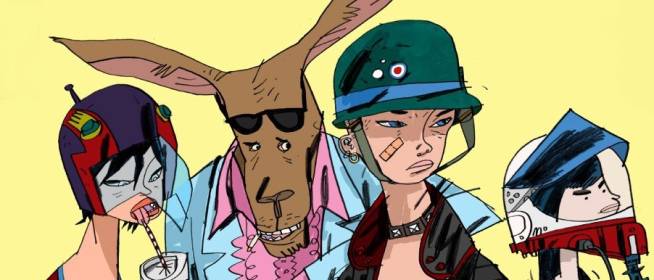 In January Titan Comics released Solid State Tank Girl
, in a hardcover volume that collects the four issue miniseries written by Alan C. Martin, and illustrated by Warwick Johnson Cadwell. 
Tank Girl, Jet Girl, Booga and Barney are back, in a mission to save their favorite little radio store. Everything goes to plan, but somewhere along the line Booga manages to electronically summon a gang of evil counterparts, fronted by the darkest bitch on the planet – ANTI-TANK GIRL. Things are about to get very dark, very bloody, and very stupid.
It all starts out when Tank Girl and Booga head out to get a ham radio fixed. This somehow leads to Booga collapsing, then Tank Girl and her other friends getting shrunk down to be inserted inside of booga, so they can save his life. Once inside they find a lot of strange things, including something they probably should have just left alone…But they didn't, and it came out with them. That's when even more craziness begins to happen.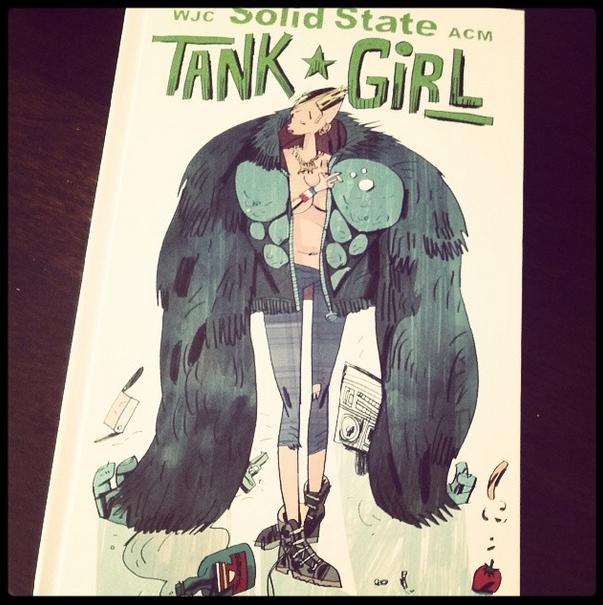 This is one crazy, wild, entertaining ride that takes the punk heroine on a bizarre adventure that defies expectation, logic, and pretty much everything. It's a whirlwind story filled with quick humor, action, gratuitous violence, and lots of profanity. The illustration style is funky and wild, and perfectly fits the craziness of the story.
Follow Titan Comics on Facebook & Twitter!
Disclosure: We received this copy from Titan Books for review purposes.
Deliveries Kamagra Oral Jelly are conducted almost round the clock but. Next Day Delivery it is convenient not to everyone and therefore to solve to you.