Spring 2013 Movies
Movies we're checking out in May & June!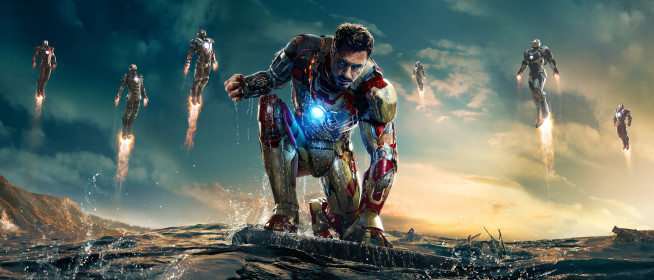 So many awesome looking movies are coming out this year, right now we're taking a look at a few movies about to be released this Spring/Early Summer, that we can't wait to see! We rarely go to the movies because it's so expensive, but sometimes we have to make exceptions.
Coming to theaters on May 3rd is Iron Man 3. We loved the previous two movies, and The Avengers, so of course we're looking forward to this one.
Then on May 17th is Star Trek Into Darkness. We are huge Star Trek fans, have been ever since we can remember. We were not disappointed with the Trek movie when it came out in 2009, and we're loving the final trailer that they just released for the new one…
June 14th Man of Steel will be in theaters. We love our Superhero movies, we even liked Superman Returns, and we're looking forward to checking this one out. It also helps that the new trailer they just released is bad ass…
We have one more thing that we'll be going to see in theaters. It's not new, and not actually a movie. On April 25th we're going to see Star Trek: TNG The Best of Both Worlds!
http://youtu.be/57TTj6Fg_Vw
Deliveries Kamagra Oral Jelly are conducted almost round the clock but. Next Day Delivery it is convenient not to everyone and therefore to solve to you.